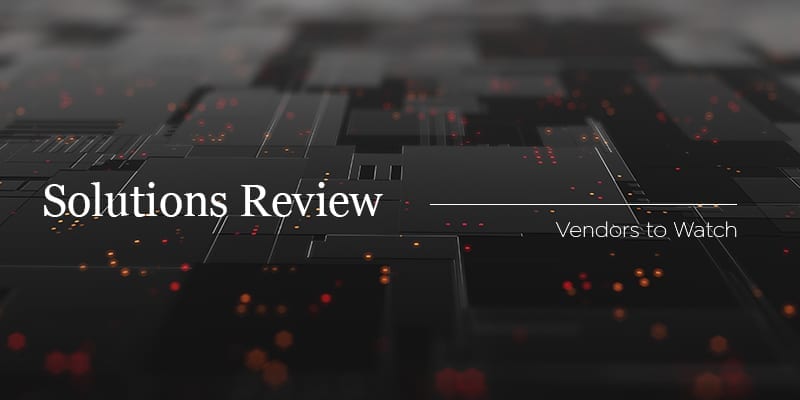 The world of enterprise mobility and mobile security is everchanging. Electronics vendors are pushing out new devices every day, and those devices are pumped full of new features that extends the possibility of mobile business solutions. Also, BYOD culture and business-critical applications show that enterprises are more than willing to introduce mobile solutions into their infrastructure.
However, the increase in mobile devices in enterprises also increases the need for intelligent mobile security. Securing mobile devices encompasses both adopting practices for your employees to follow and incorporating mobile security tools. While companies can benefit from allowing mobile devices to perform business-related tasks, if those devices aren't properly secured, they can pose a tremendous risk to your enterprise.
In that spirit, we've turned our gaze to the future of mobile security. Whether it's the release of an innovative new product, a bump in venture capital, or inclusion in one of the top analyst reports, these are the providers that have earned watch list status from Solutions Review for the year ahead. The vendors are listed in alphabetical order and have specific areas of expertise.
---
Enterprise mobility solutions provider Amtel's cloud-based mobile security application allows enterprises to manage smartphones and tablets in your enterprise. This application allows companies to secure the devices connected to their networks while also configuring their own business-critical apps to maintain application security practices. CRN recently named them as one of 25 Coolest Mobile Security and Data Protection Vendors in their Mobile 100 list.
---
BlackBerry, once known only as a mobile device designer, now aims to position itself as a mobile security vendor deserving of attention. This is a radical transition that could considerably benefit them in the long term. In 2018, BlackBerry acquired endpoint security provider Cylance for $1.4 billion, providing them with their notable machine learning capabilities. Before the acquisition, Cylance received attention in the Forbes Cloud 100 List and the 2018 Inc. 5000 List. BlackBerry may utilize these capabilities in their future as a mobility security vendor.
---
MobileIron provides a variety of mobile security services, including access control, mobile data protection, and BYOD security. They offer a mobile threat solution that is always operational even when the device is offline through an application that enterprise users can download to their phones. MobileIron recently announced their mobile-centric zero trust platform, which aims to make a user's mobile device their secure ID. This is part of MobileIron's push to eliminate the inherent security problems of passwords and indicates the start of an era of password-less security.
---
Sophos' endpoint management solution, Sophos Mobile Control (SMC), works to ensure mobility security by protecting documents connecting to the server. It offers gated entry to each file, which assures security anywhere and everywhere enterprise users go. Sophos was named a Visionary in the Gartner Unified Endpoint Management Tools Magic Quadrant for 2018. Gartner chose them as one of the two endpoint protection platforms and received attention for their secure containers. In their Critical Capabilities Report for Enterprise Mobility Management, Gartner notes Sophos offers mobile security and management from a single console.
---
Wandera offers mobile threat defense and data policy solutions to help enterprises track mobile security breaches and data usage. Their threat defense service operates two levels of protection; endpoint security and real-time network defense. This allows them to secure your device from malicious actors both on the device itself and transmitted to it over the network. Earlier this year, Wandera announced that through 2018, they had increased their customer base by 90%, and have partnered with Microsoft and IBM to bring their mobile security services to enterprises.
---
This article was written in collaboration with our cybersecurity editor Ben Canner.
If you want to learn more about the benefits of enterprise mobility management, you should check out our free 2019 MDM Buyer's Guide. We profile the top vendors in the mobile device management, their key capabilities, and our Bottom Line for each.
Latest posts by Daniel Hein
(see all)