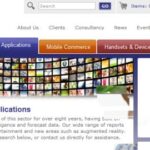 With the BYOD trend in full force and IT departments weighing options based on requests from employees, and/or executives a debate has risen about the true value of BYOD programs. Questions regarding the cost of a BYOD program, savings and ROI all come up, and with any corporate investment they need to be address.
Should be allow for BYOD? Will it actually save us money? What is the actual cost of implementing a secure BYOD program? What is the ROI? The Aberdeen Group says that enterprises deploying a BYOD strategy will spend around $170,000 annually for every thousand personal devices that are part of a BYOD program. That number is more then the traditional company issued mobility strategy costs. The management tools needed to truly secure the array of devices,  the help desk time and effort required to support the needs of a work force utilizing their own devices and the load that these devices put onto an enterprises' network seem to trump the assumption that, "we must be saving money; we are not purchasing the devices".
So why deploy a mobile strategy that wont save you money? Why, according to a Juniper Research report, will the number of employees using their own devices for work more than double to 350 million employees by 2014? Well that answer may lie in the ROI that some executive feel BYOD brings. It is something a little more difficult to calculate, something that a simple spread sheet won't tabulate for us. Productivity, moral, recruitment, employee satisfaction and long term effects need to be considered against your initial investment. Absolute Software quotes the Director of IT at a major corporation in a recent blog post as saying, "If my team members will be happier in their jobs using an iPhone, or Galaxy Tab or whatever, that purchase is a no-brainer for me." So it seems that the real question is what is more important? Your bottom line today or the technology and options that you provide that could positively affect your future. It is different for every corporation.