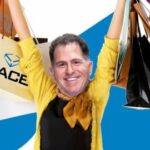 About a month ago we wrote about Dell's continued foray into Mobile Device Management (MDM) with their announcement of their KACE K3000 appliance. Brian Madden recently took a look a bit further back at their MDM activities and presents a broader look at their MDM portfolio providing a few predictions as to what is to come from Dell. Going back to 2010 Madden points out that Dell has acquired four MDM solutions:
These solutions range from cloud based services to on premise management  to add-on solutions, and while you never know if solutions will thrive or wither away after an acquisition, Madden firmly states that none of these are going anywhere for a while. So when it comes to which of Dell' s MDM offerings to choose, your best bet it to pick the one that best aligns with your enterprise mobility strategy. Whether you are looking form cloud-based, on premise or a smaller less prominent add on solutions it seems like Dell has it all right now.
So what is to come for Dell in the mobility space? Madden asks if/when Dell will start to transition to, or add Mobile Application Management capabilities to their mobility offerings. There has been a lot of talk about the rise of MAM solutions lately, and we have seen a lot of new MAM solutions crop up in 2012. The pure play MDM providers like AirWatch and Fiberlink and beginning down that path themselves so it is hard not to think that a player like Dell would be far behind.
Madden states that he was given a "Yes" after speaking with Roger Bjork, Dell's director of mobile solutions, and Ken Drachnik, product marketing director for the KACE group but writes that, "There's nothing coming soon that they could tell me about, and no signs that give any hints. They point out that the KACE and Wyse products are both version 1.0 releases, and that their overall strategy is to "build for the long term."
So it is clear that Dell's work in the mobility space in going to continue. Whether it is through further acquisitions or new developments on existing products Dell doesn't seem to be going anywhere in the mobility space. Are there any folks out there utilizing any of Dell's offerings? And if so what have your experiences been like? We would love to hear from you. Click here to read more from Madden on Dell's MDM and MAM activities.