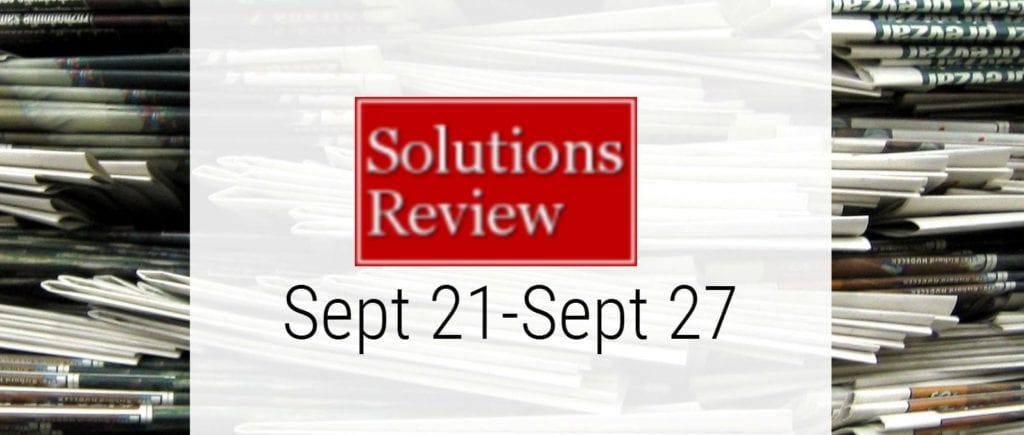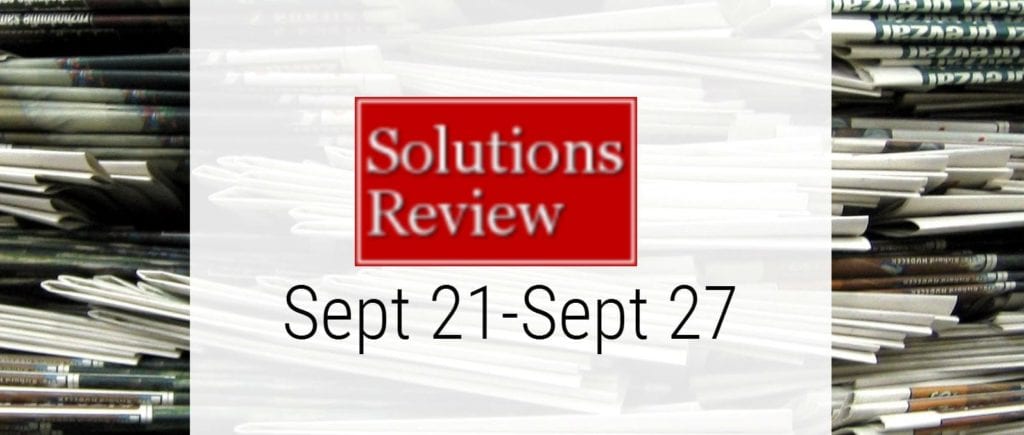 Just in case you missed it, here's what happened in MDM and EMM last week:
HEAT Software to Acquire Absolute Manage and Absolute Service Businesses from Absolute Software – HEAT Software, a global provider of Hybrid Service Management and Unified Endpoint Management (UEM) solutions for organizations of all sizes, today announced that it has reached a definitive agreement to acquire the assets and operations related to Absolute Manage and Absolute Service from Absolute Software Corporation. HEAT Software is a portfolio company of Clearlake Capital Group. Financial terms of the deal, which is expected to close in early October 2015, were not disclosed.
Big Enterprise Mobile Announcements from AirWatch Connect – AirWatch by VMware has just made several big announcements at AirWatch Conncent, their enterprise mobility event. These announcements include improvements in mobile security, privacy, partnerships and productivity.
Handheld Announces Strategic Enterprise Mobility Management Alliance With SOTI – Handheld Group, a leading manufacturer of rugged mobile computers, and SOTI, a leading provider of Enterprise Mobility Management (EMM), announced a strategic alliance extending SOTI MobiControl's deep management capabilities to Handheld's rugged mobile devices.
DMI Welcomes Mobile Enterprise Executive Tim Wagner – Digital Management, Inc. (DMI) announced the addition of Tim Wagner as the president of the company's commercial division. In this role, Wagner will be responsible for the management and growth of DMI's commercial business and will oversee the integration of DMI's five business units.
Globo Reports EUR14 Mln Proposed Acquisition – Globo Plc., a provider of Enterprise Mobility Management, mobile solutions and software as a service, said it has signed a conditional Letter of Intent to acquire the business and assets of a Bring-Your-Own-Device or BYOD and Mobile Security software provider based in Europe. The basic terms of the LOI include a total acquisition value of 14.0 million euros with an upfront payment of about 6.5 million euros.
Hack Brief: Mobile Manager's Security Hole Would Let Hackers Wipe Phones – The hack involves authentication bypass vulnerability in SAP AG's Afaria mobile management system used by more than 6,300 companies. Ordinarily, system administrators send a signed SMS from an Afaria server to lock or unlock a phone, wipe it, request an activity log, block the user, disable the Wi-Fi or obtain location data. But researchers at ERPScan found that the signature is not secure.
Seqrite Launches New Version Of Mobile Device Management – IT security provider Seqrite, has launched a new version of Seqrite Mobile Device Management (MDM) to regulate and monitor the growing workforce of smartphones and tablets that are used by enterprises all around the world today. The cloud-based solution makes it extremely simple for enterprise admins to manage the security and productivity of all mobile devices that are deployed within its network.
Citrix shops itself to Dell: Why a deal would make sense – Citrix is reportedly shopping itself to Dell as it aims to sell the entire company instead of its parts. According to Reuters, Citrix, which has everything from mobile device management to virtualization to collaboration to cloud computing software, has approached Dell about a deal. In July, Citrix said it would explore strategic alternatives for its GoTo product line. Reuters reported that Citrix wants to sell the entire company if it can. Citrix's move to sell is in part driven by pressure from activist investor Elliot Management. Citrix is expected to deliver more than $3.2 billion in sales for 2015. The largest problem for Citrix is that it has limited options if it wants to sell the entire company. Many tech giants that could swallow a company with a market capitalization of more than $11 billion already have rivals to many Citrix parts.