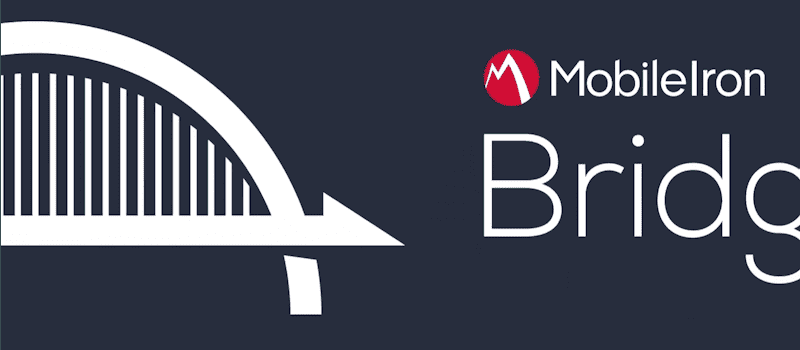 Although many enterprises have a mobile-centric environment, laptops and desktops are still important to organizations and their business flow. This leaves those with a mobile management solution in the dark when it comes to taking care of their other devices, which may have been the inspiration for MobileIron's newest release.
Most companies use an Enterprise Mobility Management solution for their mobile devices and stick with a legacy product for both desktops and laptops. Enter MobileIron.
On Tuesday, the leader in MDM and EMM tools announced MobileIron Bridge, according to a release from the vendor's website.
"MobileIron Bridge is the first solution to unify mobile and desktop operations for Windows 10 using a single console and communications channel," the release reported.
The new, combined platform offers access, security and policy settings. It also allows IT to edit and manage the registry; deploy non-MSI apps through an enterprise app store; view and manage the file system; and enforce actions from existing Powershell scripts.
If MobileIron's standard EMM suite is working for your business, don't fret. That will still be available, but if you want Bridge there is an integrated console. And ITWorldCanada reported that it will cost $3 a device per month.
The site also interviewed MobileIron's chief marketing and strategy officer Ojas Rege, who told them that this solution allows organizations to "modernize their security and management infrastructure for Windows 10 without sacrificing all the granular policies they have built up over 20 years with Microsoft Systems Centre."
For more information, click here to read the entire press release.