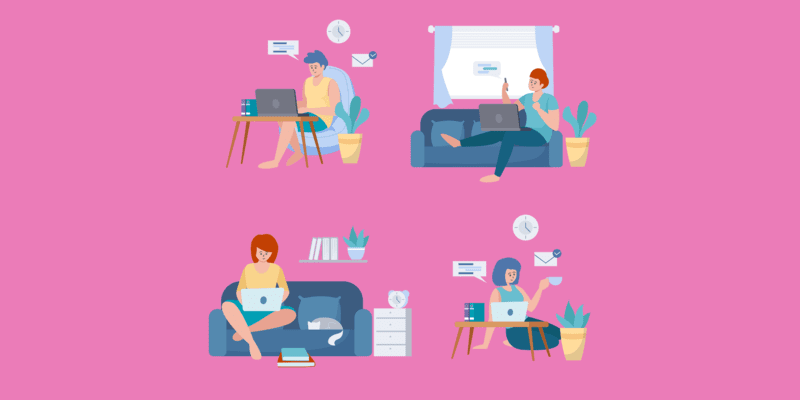 According to a report recently released by Navisite, about one-third of companies were not prepared to handle the major shift to work-from-home following the COVID-19 pandemic. This information comes from the Overnight Shift to a Remote Workforce: Impact on Business Operations report, which analyzed how businesses made the transition to remote work and work-from-home. The report found that following the big move to remote work, companies dealt with previously unexperienced IT pains while making the transition.
If you want to learn more about how you can protect your company's mobile devices, you should

check out our Mobility Management Buyer's Guide

. We profile the top vendors in the mobility management field, list their key capabilities, and note our Bottom Line for each.
Navisite's research discovered that 64 percent of companies now have at least half of their workforce working from home. This contrasts with only 14 percent of businesses having a majority of remote employees before the COVID-19 pandemic began. Because work-from-home initiatives have yielded positive results for companies, a whopping 83 percent state that they will continue with more liberal remote work policies post-COVID.
This transition to widespread work-from-home has not been painless, however. 36 percent of respondents admitted that their company experienced were not prepared to make the immediate shift to remote work. About half of the respondents stated that their companies dealt with IT-related struggles during the transition. Worryingly, 29 percent of businesses are still dealing with these issues in some capacity.
In the report, Navisite stated that: "The research found that a significant number of organizations were not prepared to support a large-scale work-from-home model in such a fast timeframe. As a result, many organizations experienced IT pains during the transition process, with some still battling these issues. The survey also uncovered a list of concerns that respondents have about supporting work-from-home employees in the months ahead – concerns that must be addressed if remote policies are here to stay. And, survey respondents believe they are here to stay – an overwhelming majority expect their organizations to continue work-from-home policies even after COVID-19 restrictions end."
Download your copy of the Overnight Shift to a Remote Workforce: Impact on Business Operations report here.
---
Latest posts by Daniel Hein
(see all)