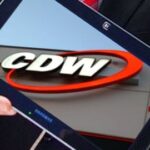 Here is a quick run down of some of the numbers from a CDW survey The Mobility Edge: CDW's 2012 Small Business Mobility Report:
• 752 mobile device users and IT professionals from U.S. small businesses in five industries were surveyed.
• 94% believe their mobile devices make them more efficient.
• 67% believe their companies would lose competitive ground without those devices.
• 89% of employees use personally-owned mobile devices for work.
• 75% said mobile devices are "critical" to their job
• IT managers said that the use of tablets and smartphones would increase by 117% and 33%, respectively, over the next two years.
• 35% responded that mobile devices improved work and life
• 34% said the technology streamlined business processes.
Here is where the numbers get a little weird folks:
• 67% of IT managers are unfamiliar with Mobile Device Management (MDM) software.
• Only 22% of those who were familiar with MDM tools have deployed or plan to deploy it.
There is no denying that mobility has become a huge part of our lives. From Siri telling us where to find the closest Italian restaurant to video conferencing with your parents just to say hi with Face Time to now, more than ever, enterprises utilizing mobility to increase work efficiency and productivity. We have seen larger enterprises as the early adopters of this mobility craze both in terms of deployment and the execution of mobile security strategies and management. The CDW survey clearly highlights that this adoption has moved beyond the large, and is starting to impact the small business sector in a major way as well. Of the companies surveyed use and even reliance on mobile devices is clear which is why it is surprising to us that so many are unaware of, or have yet to deploy a MDM, MAM or other enterprise mobility management solution.
As we search for the answers to this question we turn to you, our informed readers, to shed some light on the current state of mobility in the small business. Is this just how mobile adoption works? Utilize the technology and then worry about the security or management of that technology. That seems to go against most proven strategies out there. Are the sizes of small business's device populations small enough that an enterprise solution is not needed for management? That's tough to tell as device populations will vary on a company by company basis. Is small business data and information just not "critical" enough to lend itself to an investment against security and risk threats? I'm sure if you asked those small business owners most would strong disagree with that. Big, small or anywhere in-between mobile devices can provide benefits in the work place, but they can also act as entry points for security risks and loss of corporate data. So why should the enterprise mobility execution change? Let us know why you think this lack of enterprise mobility management exists in the small business sector, and if/when you think it might change. For more information on the CDW survey click here.