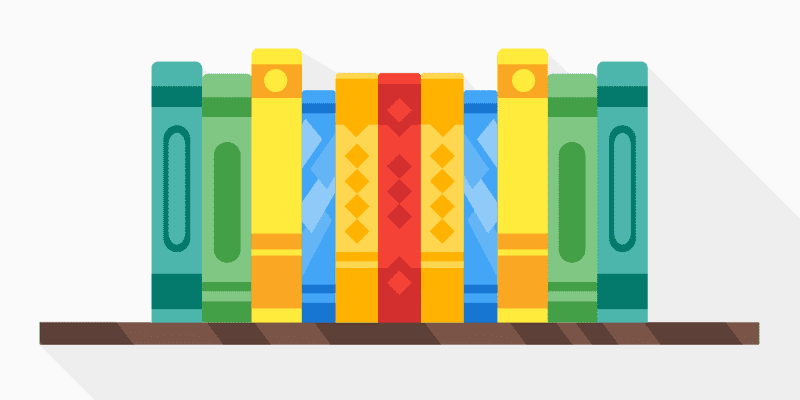 Solutions Review presents our list of the eight best mobile security books that any mobile professional needs to read.
For IT professionals that want to brush up on mobile security knowledge, books are an excellent resource for learning how to effectively manage and secure their mobile device deployments. To that end, we've listed the top eight mobile security books that you should add to your reading list below. These books are intended for beginners and experts alike and are written by authors with proficiency and/or recognition in mobile security.
Is your business evaluating mobility management solutions to help manage mobile, IoT, or other devices and enable a successful BYOD policy? Our free 2020 Buyer's Guide contains profiles on the top vendors in the mobility management field and their key features and functions. It also lists questions you should ask yourself and prospective vendors before you choose a solution.

by Nikolay Elenkov
"In Android Security Internals, top Android security expert Nikolay Elenkov takes us under the hood of the Android security sys­tem. Elenkov describes Android security archi­tecture from the bottom up, delving into the imple­mentation of major security-related components and subsystems, like Binder IPC, permissions, cryptographic providers, and device administration. […] With its unprecedented level of depth and detail, Android Security Internals is a must-have for any security-minded Android developer."
---

by Neil Bergman, Mike Stanfield, Jason Rouse, and Joel Scambray
"Hacking Exposed Mobile: Security Secrets & Solutions covers the wide range of attacks to your mobile deployment alongside ready-to-use countermeasures. Find out how attackers compromise networks and devices, attack mobile services, and subvert mobile apps.[…] This cutting-edge guide reveals secure mobile development guidelines, how to leverage mobile OS features and MDM to isolate apps and data, and the techniques the pros use to secure mobile payment systems."
---

by David Thiel
"Eliminating security holes in iOS apps is critical for any developer who wants to protect their users from the bad guys. In iOS Application Security, mobile security expert David Thiel reveals common iOS coding mistakes that create serious security problems and shows you how to find and fix them. After a crash course on iOS application structure and Objective-C design patterns, you'll move on to spotting bad code and plugging the holes. […] Don't let your app's security leak become another headline."
---

by Dan Forsberg, Günther Horn, Wolf-Dietrech Moeller, and Valtteri Niemi
"A welcome Revised Edition of the successful LTE Security addressing the security architecture for SAE/LTE, which is based on elements of the security architectures for GSM and 3G, but which needed a major redesign due to the significantly increased complexity, and different architectural and business requirements of fourth generation systems. […] The specifications generated by standardization bodies only inform about how to implement the system (and this only to the extent required for interoperability), but almost never inform readers about why things are done the way they are."
If you want to learn more about how you can protect your company's mobile and IoT devices, you should

check out our Mobility Management Buyer's Guide

. We profile the top vendors in the mobility management field, list their key capabilities, and note our Bottom Line for each.

by Chris Clark, Himanshu Dwivedi, and David Thiel
"Implement a systematic approach to security in your mobile application development with help from this practical guide. Featuring case studies, code examples, and best practices, Mobile Application Security details how to protect against vulnerabilities in the latest smartphone and PDA platforms. Maximize isolation, lockdown internal and removable storage, work with sandboxing and signing, and encrypt sensitive user information."
---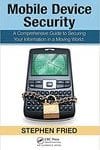 by Stephen Fried
"Explaining how mobile devices can create backdoor security threats, Mobile Device Security: A Comprehensive Guide to Securing Your Information in a Moving World specifies immediate actions you can take to defend against these threats. It begins by introducing and defining the concepts essential to understanding the security threats to contemporary mobile devices, and then takes readers through all the policy, process, and technology decisions that must be made to create an effective security strategy."
---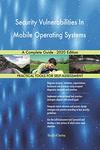 by Gerardus Blokdyk
"What are the operational costs after Security vulnerabilities in mobile operating systems deployment? Against what alternative is success being measured? […] This exclusive Security Vulnerabilities In Mobile Operating Systems self-assessment will make you the credible Security Vulnerabilities In Mobile Operating Systems domain expert by revealing just what you need to know to be fluent and ready for any Security Vulnerabilities In Mobile Operating Systems challenge."
---
by Jim Doherty
"Written by an industry expert, Wireless and Mobile Device Security explores the evolution of wired networks to wireless networking and its impact on the corporate world. Using case studies and real-world events, it goes on to discuss risk assessments, threats, and vulnerabilities of wireless networks, as well as the security measures that should be put in place to mitigate breaches."
---
Looking for more info on the benefits of mobility management for your company's mobile devices? You should check out our free 2020 Mobility Management Buyer's Guide. We profile the top vendors in the mobility management field, their key capabilities, and our Bottom Line for each.
Check us out on Twitter for the latest in Enterprise Mobility news and developments!
Latest posts by Daniel Hein
(see all)