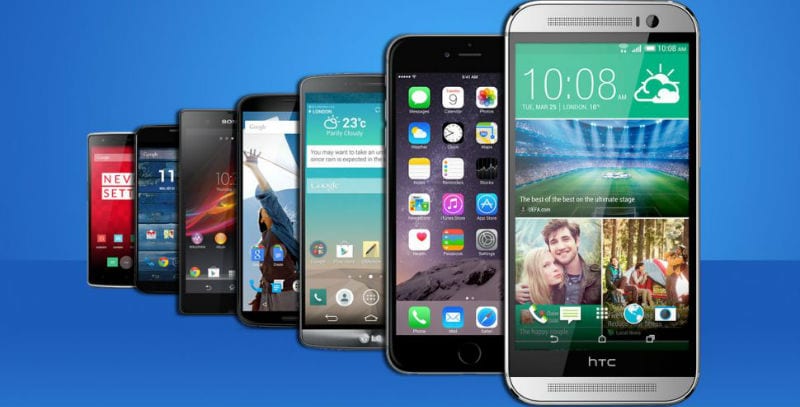 It's been a few years since Gartner has changed how they refer to enterprise mobility solutions and is has only been met with moderate success. They made the executive decision for all of us by changing the title of their yearly Magic Quadrant report from Mobile Device Management (MDM) to Enterprise Mobility Management (EMM).
It's been a bit of a strange road since this change occurred and most of us (including Solutions Review) still refer to enterprise mobility solutions as MDM. Google searches and traffic proves that this is a trend that's not going to go away very soon even though the terms have evolved to mean different things.
Mobile Device Management is now considered a part of Enterprise Mobility Management instead of an interchangeable term. While most people searching for a solution are still looking at for an "MDM" solution, vendors have started officially calling their solutions EMM instead of MDM. In our new 2016 Enterprise Mobility Buyer's Guide, we profile the top EMM solutions for easy comparison, including a description of what the MDM component included in each EMM solution.
However, this does not mean that every enterprise mobility solution is now EMM. It' like squares and rectangles; every square is a rectangle but not every rectangle is a square. A similar concept can be said about EMM and MDM; every EMM solution is MDM but not every MDM is EMM.
So what's the difference? It's no longer just about the device. Resent and future advances in enterprise mobility have pointed less at the actual devices being secured, and more at the information being secured. This means that information is no longer primarily stored on the device; it's stored in a remotely accessible server or is a cloud based solution.

Widget not in any sidebars

While that's a broad statement to make because there certainly are still solutions available that do still consider themselves and MDM solution by the newer interpretation of the term, they are being phased out in favor of EMM solutions just for the simplicity and security that a total mobile solution offers.
Most EMM solutions in addition to MDM offer Mobile App Management, Mobile Content Management, App Wrapping, Containerization, and other features. This offers a more complete solution that works to cover every aspect of the device.
This is especially important when we start talking about Virtual Mobile Infrastructure (VMI) and other remote cloud based concepts. EMM solutions tend to scale better for new hardware and concepts and the features most EMM vendors include in their solution allow for more specific areas of control where you need it.
Gartner has been right about re-naming the standard for enterprise mobility. While the term hasn't been too widely adopted, the definition EMM has evolved to cover represents the progress for enterprise mobile technology.

Liz is the editor of mobile technology and wireless networks at Solutions Review. A graduate of Simmons College with a BA in journalism, she is currently working on a second degree in information technology. Liz is looking forward to the day when all the many facets of enterprise technology become so advanced that they will be available in a single offering.

Latest posts by Elizabeth O'Dowd (see all)