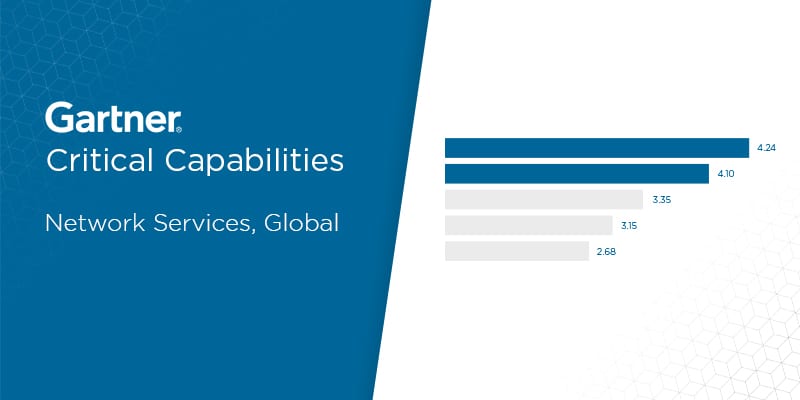 Analyst house Gartner, Inc. has released its 2021 Critical Capabilities for Network Services, Global, a companion research to the popular Magic Quadrant report. Used in conjunction with the Magic Quadrant, Critical Capabilities is an additional resource that can assist buyers of data and analytics solutions in finding the products that best fit their organizations.
Gartner defines Critical Capabilities as "attributes that differentiate products/services in a class in terms of their quality and performance." Gartner rates each vendor's product or service on a five-point (five points being best) scale in terms of how well it delivers each capability. Critical Capabilities shows you which products are best for each use case and includes a comparison graph for each, along with in-depth descriptions on the various points of comparison.
The study highlights 19 vendors Gartner considers most significant in this software sector and evaluates them against five critical capabilities prevalent in the space, including:
WAN services
Carrier-based cloud interconnect
Managed SD-WAN
vCPE/NFV services
Network-on-demand (NOD)
The editors at Solutions Review have read the report, available here, and pulled out the key takeaways.
The pandemic has accelerated network changes for enterprises
Among many of the changes brought on by the COVID-19 pandemic includes shifting of priorities, both current and long-term, for enterprises regarding their networks. Broadband usage and adoption skyrocketed as a result of the pandemic in order to quickly support teleworkers, deliver adequate ongoing performance, and acquire appropriate technologies. Clients also want to negotiate greater contract flexibility to scale and modify services at will without suffering financial penalties. Conversely, many SD-WAN plans and deployments were put on hold as the technology isn't as necessary for remote workers.
Larger and smaller network services vendors offer different priorities
To help provide a full set of services to clients, larger network services vendors are increasing their portfolio breadth, geographic reach, and in-country support. Smaller vendors, by contrast, show a greater willingness to negotiate flexible terms and conditions with clients and provide greater access options, lower prices, or focused geographic footprints. Gartner recommends that customers determine the optimal number of partners based on their technical requirements and perceived cost benefits.
Customers desire solutions that offer faster speeds
Customers cited workforce-related shifts due to the pandemic, site reliability for improved resilience, and WAN cost optimization as top current concerns. Gartner noted that the clients it surveyed remain concerned that traditional network services are too slow in meeting the evolving needs of businesses. Quicker turn-up, speedier changes, and diverse access availability were listed as major drivers for network-related technologies in 2021 and beyond.
If you are using Gartner's Magic Quadrant and Critical Capabilities for vendor evaluation, do not ignore the providers in the lower portions of the visual. In fact, these solutions may line up best for your situation, and that's what is most important.
---
Looking for a solution to help you improve your network performance? Our Network Monitoring Buyer's Guide contains profiles on the top network performance monitor vendors, as well as questions you should ask providers and yourself before buying.
Check us out on Twitter for the latest in Network Monitoring news and developments!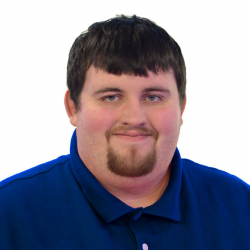 Latest posts by Daniel Hein
(see all)