AppNeta is releasing a new container-based monitoring capability to improve visibility into cloud environments, according to a press release on the company's website. The new monitoring point, named the c50, is built entirely on container technology and provides comprehensive visibility into a user's critical cloud and container-based environments. This new feature comes only a few months after AppNeta added more capabilities for API monitoring.
You need to ensure your network is performing well at all times. Our Network Monitoring Buyer's Guide contains profiles on the top network performance monitoring vendors, as well as questions you should ask providers and yourself before buying. We also offer a Free and Open Source Network Monitoring Buyer's Guide if you're a small business or have a tighter budget but still want enterprise-grade monitoring for business networks.
AppNeta Performance Manager is a monitoring tool that allows IT teams to monitor end-user experience across their cloud, network, and applications. It operates on a four-dimensional approach to monitoring, with capabilities that work together to analyze usage and performance across networks and applications. The provider offers a wide range of graphics and reporting to provide greater analytical capabilities.
The c50 monitoring point allows administrators to monitor resources outside of the firewall and enable performance visibility anywhere containers are supported. Users can also monitor right beside applications in the cloud to provide a network reference for dual-ended monitoring. With the c50, AppNeta clients gain visibility across a number of cloud and vendor environments, which can be monitored from almost anywhere users are located.
In the company's official press release, AppNeta CEO Matt Stevens said: "As more enterprises go 'cloud-first,' the ability to understand the entire application delivery network is now a fundamental requirement for success. AppNeta provides the most flexible range of performance visibility options on the market, arming IT with performance insights from individuals working from home all the way up to 100Gbps data centers, and allowing enterprises to scale their monitoring architectures across any-sized public, hybrid, or private cloud footprint."
Learn more about AppNeta here.
---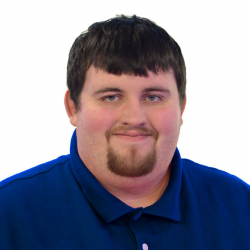 Latest posts by Daniel Hein
(see all)