Gartner describes data center networking as "hardware and/or software solutions [that] deliver network connectivity and agility, primarily in enterprise data centers."
The Magic Quadrant lists 12 different data center networking vendors and highlights their hardware and software offerings, their strong suits, and their weaknesses. Gartner then measures each vendor on both the completeness of their vision and their ability to execute. From these measurements, the vendors are placed into one of four categories: Leaders, Challengers, Visionaries, and Niche Players. The 12 data center networking vendors in this year's Magic Quadrant are Arista Networks, Big Switch Networks (BSN), Cisco, Cumulus Networks, Dell EMC, Extreme Networks, H3C, HPE, Huawei, Juniper Networks, Mellanox Technologies, and VMware.
At Solutions Review, we read the Magic Quadrant report, available here, and pulled out the key takeaways in the data center networking space, including vendor positions and where the data center networking market is headed.
Analyzing the data center networking vendors
Gartner's Magic Quadrants are separated into four categories: Leaders, Challengers, Visionaries, and Niche Players. Each vendor is ranked into one of these quadrants based on the completeness of their vision and their ability to execute.
Leaders
The three leaders for the Magic Quadrant this year are Arista Networks, Cisco, and Juniper Networks. Arista has invested resources into automation and predictive analytics to help create self-healing network solutions; this has made them popular among their client base. Cisco's large portfolio of networking solutions, including switches and APIC controllers, and their high visibility make them a favorite as well. Juniper is focusing on embedded network security, application visibility, and self-healing technologies in addition to satisfying their current enterprise users.
Challengers
Huawei is the sole Challenger in this Magic Quadrant thanks primarily to their portfolio of flexible network architecture options, including many open varieties. While their presence in the North American market is severely lacking, Huawei has made significant advances for the Asian, African, South American, and European regions. Gartner acknowledges Huawei's data center networking solutions as one of the most cost-effective across all vendors in the Magic Quadrant.
Visionaries
For the Visionaries quadrant, Gartner listed Big Switch Networks, Cumulus Networks, Dell EMC, and VMware. BSN is poised to deploy several cloud-native networking technologies, but currently has a small installation base across enterprises. Cumulus is popular among Linux users and technologically advanced IT professionals but has yet to enter mainstream success because of its more difficult learning curve. Dell EMC has little visibility outside existing Dell clients, but their open solution can coexist with other data center networking vendor hardware and software; Gartner believes this is the way the market is destined to evolve. VMware's complexity and cost of installation is a barrier for many, but Gartner highlighted their infrastructure as code (IaC) approach as a highlight for customers.
Niche Players
Rounding out the Magic Quadrant are the Niche Players for data center networking: Extreme Networks, H3C, HPE, and Mellanox Technologies. Extreme acquired Avaya and Brocade's data center portfolios (among others), which has increased their revenue stream but has prevented them from focusing on emerging technologies. H3C is working to improve their analytics capabilities, but hasn't yet found a foothold outside of the Asian market. The HPE data center networking strategy has been inconsistent over the past few years according to Gartner, but their acquisition of Aruba has given them a potential boost to their capabilities in this market. Mellanox currently lacks several common data center networking functions, but NVIDIA announced their intentions to purchase the company in March; this has the potential to make them more of a networking powerhouse in the future.
What's next in the data center networking field?
Gartner believes that predictive analytics and automation will become key capabilities of enterprise-grade data center networking solutions. The firm predicts that 25% of all data center switch hardware failures will be proactively avoided thanks to embedded analytics by 2022. As vendors design solutions with better data analysis features, IT teams can reduce the time it takes to diagnose a problem; thus, they will be able to apply potential fixes to the issue faster.
Automation has become a hot trend for technologies in various different sectors, and data center network technologies are no exception. Gartner states that 30% of all data center networking tasks are automated in 2019; they expect that to rise to 60% by 2023. Their research revealed that automation was the top feature that IT professionals want to see added to their data center network solutions. Coupled with the increase in CIO investment in automation technologies, the data center networking market will lean heavily towards automation-driven solutions in the future.
These are not the only developments that will change data center networking, however. Vendors are integrating cloud-based networking, hyperconverged infrastructures, and DevOps technologies into their solutions. As networking gets more complex, solution providers need to work hard to support emerging technologies if they want to satisfy their clients.
You can read the full Gartner report here.
---
Looking for a solution to help you improve your network performance? Our Network Monitoring Buyer's Guide contains profiles on the top network performance monitor vendors, as well as questions you should ask providers and yourself before buying.
Check us out on Twitter for the latest in Network Monitoring news and developments!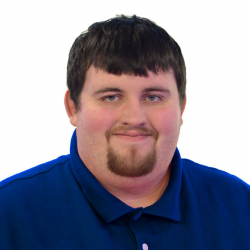 Latest posts by Daniel Hein
(see all)