Solutions Review's Network Security Vendors to Watch is an annual listing of solution providers we believe are worth monitoring. Companies are commonly included if they demonstrate a product roadmap aligning with our meta-analysis of the marketplace. Other criteria include recent and significant funding, talent acquisition, a disruptive or innovative new technology or product, or inclusion in a major analyst publication.
Keeping your network secure is crucial, but when your enterprise has hundreds or thousands of devices and connections on its campus, it can be difficult to ensure that your entire network is safe. If your business doesn't take the proper steps to securely manage and operate your network, it could suffer a major security incident that could have disastrous consequences for your business. That's why it's crucial to have the proper network security tools
These network security Vendors to Watch have met at least two of our five points of inclusion and represent to some degree the evolution of the marketplace. It's in that spirit we turn our attention to the immediate future. Vendors are listed in alphabetical order; names and logos are linked so you can learn more.
Datadog is an infrastructure and application monitoring platform that provides full observability for modern applications. The platform collects, searches, and analyzes traces across fully distributed architectures. Datadog users can quickly find traces that match a particular user, customer, error code, endpoint, service, or custom tag. Datadog has been increasing its foothold in the security market in addition to performance monitoring, with the launch of Datadog Security Monitoring for its monitoring platform.
---
Fidelis Cybersecurity is a detection and response vendor that focuses on both endpoint and network detection capabilities. Its NDR solution, Fidelis Network, detects threats, prevents data loss, and eliminates blind spots by detecting malicious behavior and identifying traffic anomalies. The system utilizes rich network metadata for security analytics, machine learning, investigations, and threat hunting. Fidelis recently appointed industry veteran Anup Ghosh, previously of Accenture and Invincea, to the position of CEO.
---
LogRhythm NetworkXDR detects network-borne threats in real-time with SOAR capabilities. It offers ease of use without requiring sophisticated network forensics expertise. Using purposed, versatile sensors that generate advanced network details, LogRhythm NetworkXDR incorporates multiple machine analytics approaches to expose evolving threats more effectively. The vendor recently won the TrustRadius 2020 Tech Cares award for its support of its customer base during the COVID-19 pandemic.
---
Palo Alto Networks is a network security vendor that focuses on threat detection through third-party tests. Through its acquisition of CloudGenix and optional Prisma Access for integrated advanced security, Palo Alto was chosen as a Leader in Gartner's 2020 Magic Quadrant for WAN Edge Infrastructure. The vendor received one of the highest customer experience ratings of any vendor based on Gartner's research. The company also recently acquired attack surface management vendor Expanse.
---
Looking for a solution to help you improve your network performance? Our Network Monitoring Buyer's Guide contains profiles on the top network performance monitor vendors, as well as questions you should ask providers and yourself before buying.
Check us out on Twitter for the latest in Network Monitoring news and developments!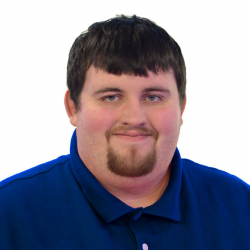 Latest posts by Daniel Hein
(see all)