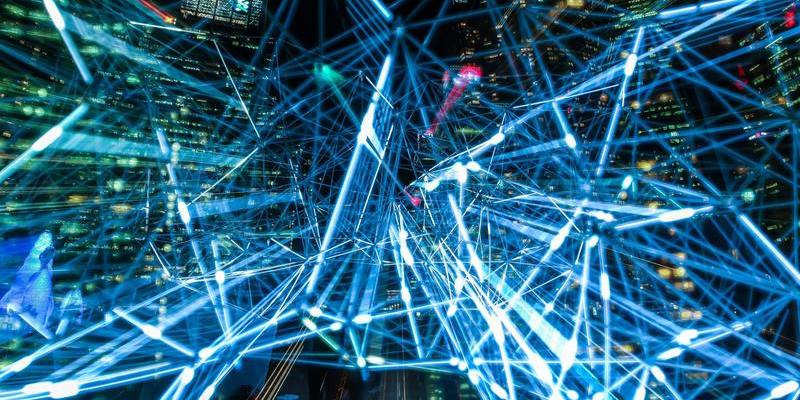 These providers have recently been named major players in Network Services, Global by analyst house Gartner, Inc.
Gartner defines the global network services market as "the provision of fixed corporate networking services with worldwide coverage." In the latest Magic Quadrant on the market, Gartner's analysts evaluated vendors based on six specific network services: WAN Transport Services, Carrier-Based Cloud Interconnect (CBCI), Managed WAN Services, Network On Demand (NoD), Network Function Virtualization (NFV), and Virtual Customer Premises Equipment (vCPE).
The following providers have recently been named leaders in the Gartner Magic Quadrant for Network Services, Global. The report, which highlights and scores the top products in the industry, features these seven tools as being cornerstones in the space. Each provider's market share and product portfolios differ, which is what makes them interesting to the wider audience of cloud consumers. Niche and emerging vendors can only hope to replicate the kind of market presence that these providers have earned over a sustained period of time. Here we provide a brief blurb about each and links to product details so you can learn more.
Note: providers are listed in alphabetical order.
AT&T is a major provider of fixed and mobile network services in the United States, as well as global network services for enterprises. The company has an extensive global MPLS, Internet and Ethernet network, and its high-capacity internet backbone has been significantly expanded from 42 to 67 countries. AT&T has also enhanced its FlexWare NFV platform, adding in uCPE devices and VNFs from third-party vendors. The provider has recently expanded its SD-WAN offering to include Cisco Viptela and Silver Peak, complimenting its primary VMware offer.
---
BT is a major provider of fixed-line, mobile and broadband services in the United Kingdom that also offers global networking and IT services to enterprise and public-sector customers. The vendor has an extensive global network, but has particular strength in European and Latin American countries. As Gartner notes in the Magic Quadrant, BT Global plans to transform its strategic operating model into a bimodal approach with a new digital model, built from the ground up, using a new IT stack with DevOps methodologies to create new agile services.
---
NTT is a global network services provider and the leading network service provider headquartered in Japan. The company has a large global internet backbone with regionwide internet connectivity in the APAC region, Europe, North America and Africa. In 2019, NTT merged several networking companies that it owned, including Dimension Data and NTT Communications, to form NTT Ltd. This merger gives NTT an extensive managed and professional service capability, and the vendor continued to expand its global services throughout the year.
---
Orange Business Services, the enterprise service unit of Orange, is a global communications service provider headquartered in France. The vendor continues to offer the broadest global coverage of any provider in terms of POPs, even in emerging regions. Orange Business Services' VPN Galerie, the vendor's CBCI, provides connectivity to nine cloud providers in 15 cities, which also provides virtualized WAN optimization and network security. Its comprehensive NFV/vCPE service offering is available in on-premises devices and 25 NFV service nodes.
---
Tata Communications, part of the Tata Group, is a global provider of enterprise network services. The provider has focused on developing its global internet WAN service, extending its internet backbone to 125 countries and more than 60 local Internet service provider partners. Tata Communications offers managed SD-WAN based on Versa, Cisco Viptela and its own unique offering based on Cisco ISR routers, as well as a global NFV service with uCPE devices and 30 NFV service nodes in main regions and a broad set of virtual functions.
---
Verizon is a communications, information and entertainment services provider, and one of the world's largest fixed and mobile network services providers by revenue. The vendor has an extensive global network, including national and metropolitan fiber infrastructure in the United States, European and APAC markets, with a large portfolio of data, voice and managed network services. Verizon offers SD-WAN from Versa, Cisco Viptela, Cisco Meraki and Silver Peak, available as either fully managed, co-managed or self-managed services.
---
Vodafone is a provider of fixed and mobile network services in multiple countries in Europe, Africa and the APAC region. The vendor offers a CBCI that supports connectivity with five cloud providers in 18 cities. In addition, Vodafone offers managed SD-WAN services from Juniper and Cisco Viptela, Cisco Meraki and VMware from on-premises devices and 16 network-based SD-WAN gateways. Vodafone has put a big push into enabling automation and plans to use AI to further enhance its operational capabilities throughout 2020.
---
Looking for a solution to help you improve your network performance? Our Network Monitoring Buyer's Guide contains profiles on the top network performance monitor vendors, as well as questions you should ask providers and yourself before buying.
Check us out on Twitter for the latest in Network Monitoring news and developments!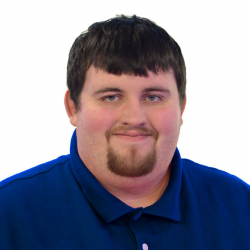 Latest posts by Daniel Hein
(see all)