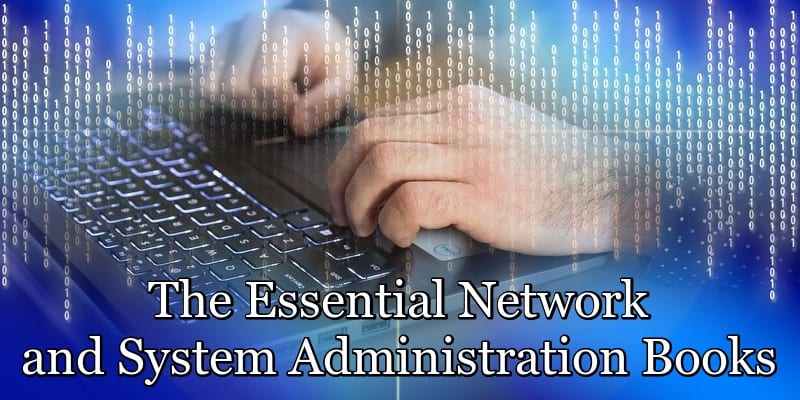 Solutions Review compiles the most essential books on network and system administration that any network or IT professional needs to add to their reading list.
Are you a network or system administrator or an IT professional that focuses on network and system administration? Books, whether hardcover or digital, are an excellent source for people looking to learn about a specific field of technology, and network and system administration is no exception. We've listed the top network and system administration books that you should add to your reading list. These books are intended for beginners and experts alike and are written by authors with proficiency and/or recognition in the field of network and system administration.
If you're looking for resources on network monitoring, our free Network Monitoring Buyer's Guide has you covered. It contains profiles on the top network monitoring providers in the market today, including descriptions of the tools they offer and noteworthy features of each. The guide also features 10 questions you should ask prospective vendors and yourself before buying a network monitoring solution. You can check out that guide here!
by Æleen Frisch
"Essential System Administration,3rd Edition is the definitive guide for Unix system administration, covering all the fundamental and essential tasks required to run such divergent Unix systems as AIX, FreeBSD, HP-UX, Linux, Solaris, Tru64 and more. Essential System Administration provides a clear, concise, practical guide to the real-world issues that anyone responsible for a Unix system faces daily. The new edition of this indispensable reference has been fully updated for all the latest operating systems."
---
by David Malone and Niall Richard Murphy
"IPv6 Network Administration offers administrators the complete inside info on IPv6. This book reveals the many benefits as well as the potential downsides of this next-generation protocol. It also shows readers exactly how to set up and administer an IPv6 network. A must-have for network administrators everywhere, IPv6 Network Administration delivers an even-handed approach to what will be the most fundamental change to the Internet since its inception."
---

by Jay LaCroix
"Mastering Linux Network Administration is recommended for those who already understand the basics of using Linux and networking, and would like to push those skills to a higher level through real-world Linux networking scenarios. Whether you intend to run a home office consisting of Linux nodes or a rollout of a Linux network within your organization, this book is a great fit for those that desire to learn how to manage networked systems with the power of Linux."
---
by Thomas Limoncelli, Christina Hogan, and Strata Chalup
"Revised with thousands of updates and clarifications based on reader feedback, this new edition also incorporates DevOps strategies even for non-DevOps environments. Whether you use Linux, Unix, or Windows, this new edition describes the essential practices previously handed down only from mentor to protégé. This wonderfully lucid, often funny cornucopia of information introduces beginners to advanced frameworks valuable for their entire career, yet is structured to help even experts through difficult projects."



by Mark Burgess
"A great deal of attention is paid to the heuristics of system and network administration; technical and sociological issues are taken into account equally and are presented thoughtfully with an eye to teaching not what to do as a system or network administrator, but how to think about problems that arise in practice. As a result, the author keeps the reader looking forward to what comes next and how to implement what he or she has learned."
---
by Craig Hunt
"This complete guide to setting up and running a TCP/IP network is essential for network administrators and invaluable for users of home systems that access the Internet. The book starts with the fundamentals — what protocols do and how they work, how addresses and routing are used to move data through the network, how to set up your network connection — and then covers, in detail, everything you need to know to exchange information via the Internet."
---

by Wale Soyinka
"Configure, manage, and secure wireless networks using the step-by-step details in this practical resource. Wireless Network Administration: A Beginner's Guide shows you how to work with the latest wireless networking standards, including the 802.11x family, on Windows, Mac, and Linux platforms. The book covers wireless network planning, design, hardware, services, protocols, device configuration, security, troubleshooting, and more. This hands-on guide will get you started administering wireless networks in no time."
---
Solutions Review participates in affiliate programs. We may make a small commission from products purchased through this resource.
---
Looking for a solution to help you improve your network performance? Our Network Monitoring Buyer's Guide contains profiles on the top network performance monitor vendors, as well as questions you should ask providers and yourself before buying.
Check us out on Twitter for the latest in Network Monitoring news and developments!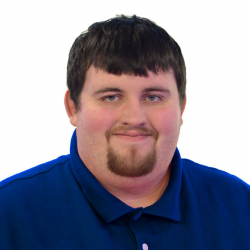 Latest posts by Daniel Hein
(see all)