Vectra has announced enhancements to its cloud identity detection capabilities with Azure AD, according to a press release on the company's website. The new features provide users with cloud-to-ground security coverage over an organization's entire SaaS ecosystem. The company previously announced new cloud-based network detection and response (NDR) features in November.
You need to ensure your network is performing well at all times. Our Network Monitoring Buyer's Guide contains profiles on the top network performance monitoring vendors, as well as questions you should ask providers and yourself before buying. We also offer a Free and Open Source Network Monitoring Buyer's Guide if you're a small business or have a tighter budget but still want enterprise-grade monitoring for business networks.
Vectra's Cognito Platform is an NDR solution that delivers intelligent, AI-driven threat detection for cloud, SaaS, and on-premise footprints. Cognito Platform utilizes the power of artificial intelligence to intelligently detect threats on a network and takes actions to remediate them. Vectra collects and stores network metadata and enriches it with machine learning, using its customer pre-built SaaS app to investigate and hunt for threats based on AI-driven detections.
Azure AD recently reached 425 million active users by the end of 2020, and as Vectra points out, a single compromised Azure AD account can give an attacker access to a large amount of data. With Vectra's new Azure AD insight, the company can reduce the consequences of a large-scale supply chain breach. It does this while simultaneously offering a simple and comprehensive way to secure users' cloud identities.
In the company's press release, Vectra's Senior Product Manager John Mancini stated: "Organizations must be able to see and stop attacks that have circumvented preventative controls, including multifactor authentication (MFA), to gain access to their network and data. This starts with monitoring account usage for attack behavior and intent. By using artificial intelligence to analyze how accounts are being used, we find attack behaviors in Azure AD to detect and stop account takeovers before an attack can compromise SaaS applications."
Learn more about Vectra's new cloud identity detection capabilities here.
---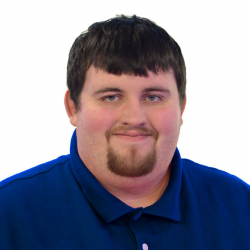 Latest posts by Daniel Hein
(see all)