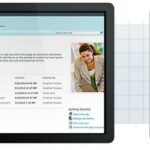 Kaseya, a leading IT systems management software specialist, recently announced their Kaseya BYOD Suite.  The BYOD Suite is an enterprise-class platform that allows users to securely access corporate data from mobile devices while protecting personal data from corporate control.
Kaseya's latest security solution offers employees an installable app that creates a corporate container on an employee's mobile device.  Within these installable apps, users can access their corporate email, data, and files from the company network.  This environment can be safely monitored by the company IT team.
Yogesh Gupta, president and CEO of Kaseya, explains the importance of allowing employee BYOD while still ensuring that enterprise data is protected.  "More and more organizations are looking to implement BYOD policies to drive cost savings and employee satisfaction.  This raises major new challenges for both corporate security and the balance between employee data privacy and corporate data control.  The Kaseya BYOD Suite elegantly solves both of these challenges," Gupta says.
BYOD Suite provides employee accessibility and maintains high standards of security
Although BYOD can increase worker productivity, the practice can also raise security concerns for enterprises.  Additionally, employees might wonder how much control employers have over their personal mobile devices.  The BYOD Suite solution attempts to solve the ongoing challenge between employee mobile capability and ensuring the protection of confidential corporate data.  The BYOD Suite is an easy to use solution that enables organizations to deploy advanced security architecture for employees.
Despite the advanced security capabilities, the Kaseya solution provides employees access to corporate data, documents, email, and systems regardless of the user's location.  "Kaseya BYOD Suite provides the highest level of security for corporate data while segregating it from personal data on mobile devices.  If an employee leaves the company or a device is compromised, we can quickly wipe the enterprise data on that device without impacting the employee's personal information," says Randall Spangler, president of managed service provider Merit Solutions.
To learn more about Kaseya's BYOD Suite, click here:
https://www.kaseya.com/resources/press-releases/en/pr-20131210-kaseya-launches-leading-bring-your-own-device-management-and-security-solution