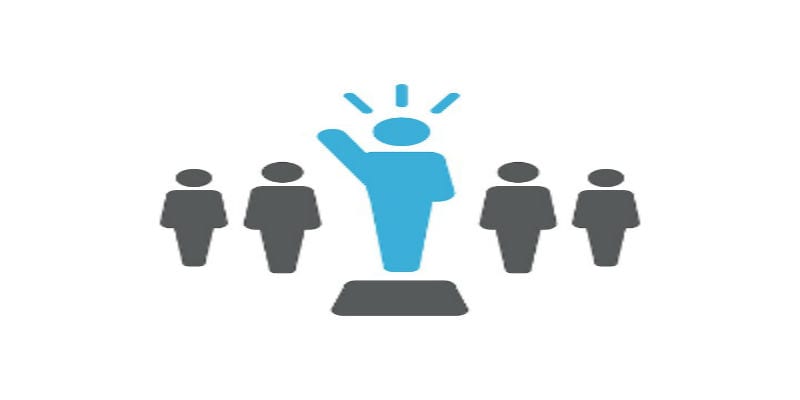 The chief executive officer (CEO) is the highest-ranked executive in an enterprise. The CEO has many traditional responsibilities ranging from setting company strategy and direction to configuring the company's culture, values, and behavior. The chief executive officer is also responsible for building an executive leadership team and allocating funds to match the company's goals and priorities. Some CEOs have even more on their plate, especially those at the head of cybersecurity startups: there, CEOs could be responsible for anything—from brewing coffee to marketing their product.
Solutions Review has compiled this list of the 10 coolest SIEM and Security Analytics CEOs based on a number of factors, including the company's market share, growth trajectory, and the impact each individual has had on its presence in what is becoming one of the most competitive global cybersecurity markets. Some of the top SIEM and Security Analytics CEOs have been with their respective companies since day one, while others are serial entrepreneurs. However, no matter their background, each SIEM and Security Analytics CEO brings a diversity of skills and a unique perspective to the table that allows their company to thrive.
Barmak Meftah, Alienvault
Barmak Meftah is the President and CEO of AlienVault. He has two decades of experience in enterprise software and a track record for highly-regarded products. Mr. Meftah joined AlienVault as CEO in 2011, prior to which he was VP of the Enterprise Security Products division at HP. He also served as Chief Products Officer at Fortify before its acquisition in 2010 by HP, and as Managing Principal Consultant at Price Waterhouse LLC. Mr. Meftah graduated from the University of San Francisco with Bachelors and Masters degrees in Computer Science.
Andy Grolnick, LogRhythm
Andy Grolnick is President, CEO, and Chairman of LogRhythm. He has led LogRhythm since 2005, and has 25 years of experience leading high-tech businesses. Prior to Logrhythm, Mr. Grolnick held senior roles at Openlogic, Quantum, Rivio, and Iomega, and served in product management and strategy roles at HP. He has a B.S. degree in Computer Science and Economics from Duke University and an MBA from the University of North Carolina.
Christopher Young, McAfee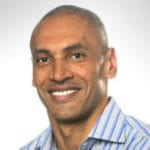 Christopher Young is CEO of McAfee. He led the initiative to spin McAfee out from Intel Security, drawing up the roadmap for the SIEM solution provider's mission and future. In addition, Mr. Young serves as a member of the President's National Security Telecommunications Advisory Committee, which advises the U.S.government on national cybersecurity threats as well as on the board of directors for American Express and Snap Inc. Mr. Young previously led cybersecurity efforts at Cisco, RSA, and AOL.  
Doug Merritt, Splunk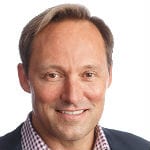 Doug Merritt is the President and CEO of Splunk. He served as Senior Vice President of Field Operations at Splunk from 2014 to 2015 before becoming CEO. Before that, Mr. Merritt was Senior Vice President of Products and Solutions Marketing at Cisco Systems, Inc., and served as Chief Executive Officer of Baynote, Inc. He also co-founded and served as Chief Executive Officer of Icarian, Inc. Mr. Merritt holds a B.S. from The University of the Pacific in Stockton, California.
Sachin Nayyar, Securonix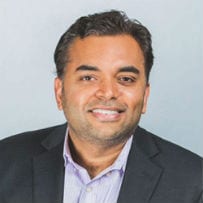 Sachin Nayyar is CEO of Securonix. In his role, Mr. Nayyar drives the vision and overall business strategy for Securonix, and ia highly recognized voice in risk, regulations, and compliance. Previously, he founded and led as CEO of VAAU until its acquisition by Sun Microsystems. He then served as the Chief Identity Strategist for Sun Microsystems before becoming CEO of identity governance solution provider Saviynt.
Nir Polak, Exabeam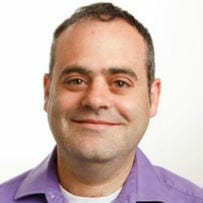 Nir Polak is Co-Founder and CEO of Exabeam. He has 13 years of experience in information security, and brings his experience to bear in driving execution and building new products. Prior to founding Exabeam, he worked at Imperva setting company product strategy and launching and managing the worldwide services organization. Mr. Polak has a Bachelor of Arts degree in Computer Sciences from the Interdisciplinary Center in Israel.
Ramin Sayar, Sumo Logic
Rami Sayar is President and CEO of Sumo Logic. He has 20 years of industry experience leading business strategy and operations with a track record of developing products in different markets. Prior to joining Sumo Logic, he worked at VMware to formulate strategy and build cloud management products. Mr. Sayar also served as Vice President of Products and Strategy at HP Software, and Senior Director of Products at Mercury Software. He holds an MBA from San Jose State University and B.A. from the University of California, Santa Barbara.
Ken Xie, Fortinet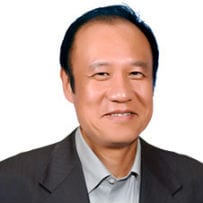 Ken Xie is Founder, Chairman of the Board, and CEO of Fortinet. He led the company through its successful IPO in 2009.  Prior to founding the SIEM solution provider in 2000, Mr. Xie founded network security company SIS in 1993 and firewall and VPN provider NetScreen in 1996. He earned an M.S. degree in electrical engineering from Stanford University and B.S. and M.S. degrees in electronic engineering from Tsinghua University.
Vijay Basani, Cygilant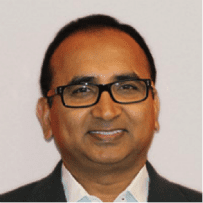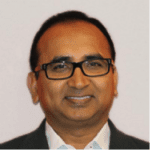 Vijay Basani is Co-Founder, President, and CEO of Cygilant. Prior to founding Cygilant, he founded application storage resource management provider ApplIQ, which was acquired by HP in 2005. Mr. Basani also founded content delivery solution provider WebManage Technologies which was acquired by Network Appliance in 2000. He earned a Bachelor of Engineering degree in electronics and instrumentation as well as an MBA and post-MBA degrees from Baruch College in New York.   
Arthur Wong, Trustwave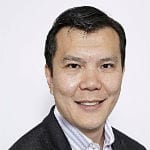 Arthur Wong is CEO of Trustwave. He has 20 years of entrepreneurial and large company experience in the technology and security space. Before leading Trustwave, Mr. Wong served as Senior Vice President and General Manager of Security at DXC Technology Company and as Senior Vice President and General Manager of Enterprise Security Services at HPE. Additionally, he served as the Chief Executive Officer of Marble Security, Inc., and as the Chief Executive Officer of Right90 Inc.

Latest posts by Ben Canner
(see all)