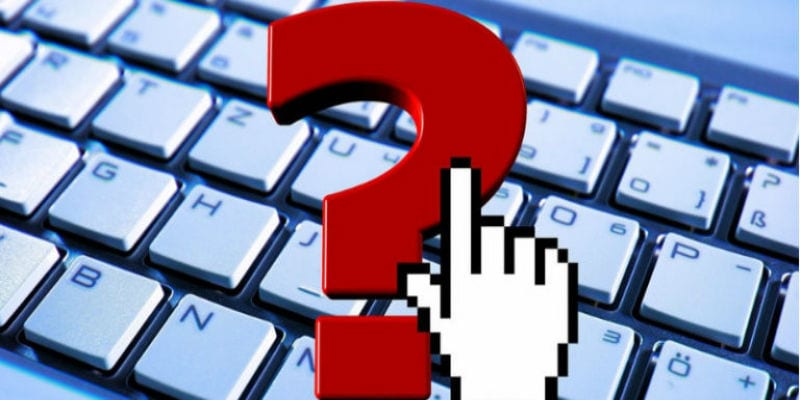 What constitutes a successful security operations center (SOC) framework? Why does your enterprise need a security operations center? How do best practices inform a comprehensive SOC framework?
A SOC offers enterprises a resource to help monitor, detect, investigate, and respond to digital threats. Ultimately, SOCs help manage security risks; often, this proves enormously helpful for small-to-medium businesses (SMBs) struggling with cybersecurity staffing. However, enterprises also benefit from utilizing a dedicated SOC.
We answer 6 questions on the key factors to a successful enterprise SOC framework.
1. What is a Security Operations Center (SOC)?
No effort to initiate a successful SOC framework can begin without first defining a SOC.
A security operations center refers to a team of cybersecurity professionals dedicated to preventing data breaches. Additionally, they perform security monitoring and handle incident response plans. A SOC can use a wide range of technological solutions including SIEM.   
Critically, SOCs can perform network vulnerability scans on a continual basis. Most in-house cybersecurity teams can't address threats on a 24/7 basis; unfortunately, as the hacking threat becomes globalized, 24/7 monitoring becomes outright essential.   
Finally, your SOC can evaluate and enforce your security policies and respond to digital incidents.
2. Who Makes Up a SOC Framework?
Surprisingly, a SOC doesn't just involve a cybersecurity solution or technologies (although those remain vital). In fact, a successful SOC framework relies on individual InfoSec professionals who make up the team.
As such, your enterprise's security team should consist of the following members, at a minimum:
SOC Manager
This individual leads the teams' operations. Usually, they manage the team (and work to help prevent potential burnout). Also, they help determine the cybersecurity budget and the team's agenda. The SOC Manager most often interfaces with other managers and C-suite executives in your enterprise.  
Security Analyst
The Security Analyst works to organize and interpret security data from generated reports and security audits. Moreover, this analyst conducts risk management assessments and vulnerability assessments; they use threat intelligence generated by the enterprise's cybersecurity solutions to provide actionable insights.
Forensic Investigator & Incident Responder
Often, these two titles work simultaneously during an actual cybersecurity incident. The Forensic Investigator analyzes incident to collect intelligence, evidence, and behavioral information on the intruding threat. Meanwhile, the Incident Responder conducts the handling of the incident response plans, conducts initial evaluations, and threat assessment of security alerts.    
Compliance Auditor
While no longer the major concern of most SIEM or cybersecurity solutions, compliance still matters. Almost all enterprises and SMBs must comply with at least some kind of compliance mandate. Thus the Compliance Auditor ensures the processes carried out by the SOC comply with the relevant regulations.  
3. What Solutions or Technologies Form a Strong SOC Framework?
Of course, your security operations center needs the right cybersecurity solutions to supplement their efforts. Critically, you should select a SIEM or security analytics solution; these provide the necessary log management and security visibility to discovering dwelling threats. Additionally, it can help with security correlation between seemingly unrelated events and security alerts.
The latter helps direct security team investigations. Thus it can speed up threat discovery and remediation efforts.
However, on the non-explicitly-technology side, your enterprise should also have an explicit incident response plan. This can help your employees recognize threats and to keep the lines of communication open during an incident.
4. What Styles of SOCs Exist?
Actually, several different formats of security operations centers exist for enterprises. For simplicity's sake, we comment only on the 4 most prominent.
An Internal SOC works within the enterprise itself, using their own security and IT professionals. Often, the SOC makes up a dedicated department in the enterprise. Some deployments can be virtual.

A Co-Managed SOC combines an internal cybersecurity team with a third-party team of service professionals. The latter fills in the gaps of the internal cybersecurity team, helping prevent burnout.

A Command SOC oversees and coordinates with other SOCs within the enterprise. This proves incredibly essential for large enterprises with multiple offices; cybersecurity requires consistency.

We'll explore Managed SOC below.     
5. What are the Best Practices for a SOC Framework?
To supplement your SOC framework, your enterprise needs to follow best practices in the establishment and maintenance of your SOC. Thankfully, these often correlate with more general SIEM and cybersecurity best practices.
One of the most important such best practices includes visibility. Hidden assets can create ideal concealment for dwelling threats and can offer easy targets in themselves. Good cybersecurity works to illuminate all of the assets in the network. Your SOC should do the same. Moreover, the more visibility you have the more successful your preventive and investigative SOC efforts.
Further, your SOC benefits from a wide range of data and information. This becomes especially relevant in cloud and hybrid environments; without the right threat intelligence, your enterprise will remain blind to cloud-based threats. Additionally, you must keep your cybersecurity solution and SOC informed of security processes and technologies as they become part of your infrastructure.
6. Do You Need a Managed SOC?
This question should never be too far from your mind; it may determine the fate of your cybersecurity overall. Most enterprises suffer from the cybersecurity crisis; finding IT security team members can prove a daunting if not impossible task. Just retaining the cybersecurity staff you already have can present devastating challenges; burnout rates continue to accelerate amid the demands of enterprise cybersecurity.
Therefore, you need to consider a managed SOC solution. These services provide your enterprise with the full continual monitoring necessary without drawing from your resources. They can also conduct your threat investigations and incident response with only minimal coordination with your enterprise.
Managed SOCs should appeal particularly to SMBs and mid-market businesses, as they often struggle the most with recruiting cybersecurity talent. However, enterprises should also consider selecting managed SOCs to help relieve the burden on their IT team; this opens them to other duties.
To learn more about SOCs and their framework, you can always download our free SIEM Buyer's Guide. We examine the top security vendors from across the market in-depth, with our Bottom Line on each!

Latest posts by Ben Canner
(see all)