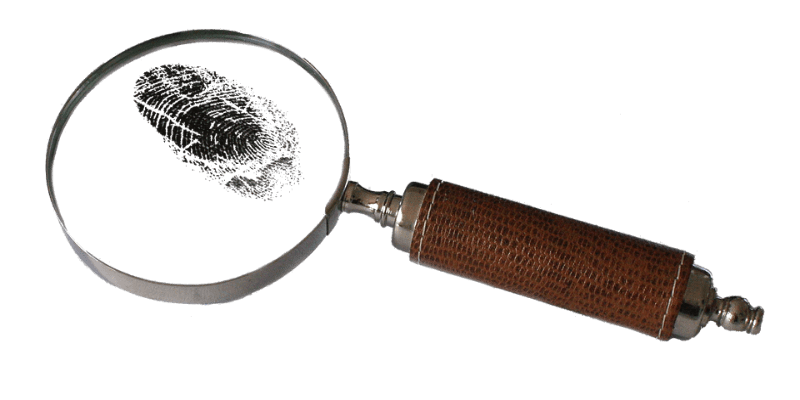 Cybersecurity must seem perpetually confusing to individuals observing it from the outside. Once upon a time, cybersecurity meant little more than buying the most affordable antivirus program. Now, with the evolution of cyber attacks and hacking tactics, cybersecurity solutions encompass far more complex processes and capabilities.
Besides, cybersecurity now exists in disparate and yet interrelated branches like IAM and SIEM. Where do IT decision-makers even begin?
Enterprises know they need cybersecurity, but often find themselves paralyzed by indecision; in fact, they find themselves beset by cybersecurity questions. How do they know what capabilities matter to their business? What should they look to protect in their IT environments? What solution should serve as their foundation?  
Answering the Top Cybersecurity Questions
We decided to provide some snappy answers to these cybersecurity questions. We hope our answers help direct your research and help you to find the solution which fits your enterprise needs.  
What Distinguishes Endpoint Security, SIEM, and IAM?
Before seeking answers for any cybersecurity questions, enterprises must determine whether they understand what the different solutions provide. Only then can they decide what they need to protect themselves.
Of course, cybersecurity solution branches offer capabilities far too numerous to list or to summarize adequately. Yet on the surface, we can describe the three cybersecurity branches thusly:
Endpoint security focuses on the digital perimeter, keeping malware and other threats out of the network as much as possible. This includes antivirus capabilities, port control, firewalls, and some threat detection like EDR.

SIEM provides log management and security event correlation, both of which offers more visibility into enterprise IT environments. This dramatically reduces attacker dwell time, especially when paired with threat detection.

IAM (Identity and Access Management) also provides digital perimeter security. It does so by verifying users' authenticity before granting access to digital assets. Moreover, IAM controls the access permissions individual users possess to prevent abuses.         
What Should I Look for in an Endpoint Security Solution?
We can't speculate too much because, as an individual business, your enterprise's use case differs from other businesses. However, you'll want a solution which, at minimum, offers a strong next-gen antivirus capability, EDR, and a fortified digital perimeter flexible enough to handle cloud adoption.
We dive into the question in more detail here.  
What Should I Look for in an Identity and Access Management Solution?
Again, we can only speculate on the exact capabilities which can benefit your enterprise's particular goals, vertical, and size. However, strong IAM begins with strong authentication policies, practically multifactor authentication and other tools supplementing it.
We explore the top IAM capabilities in detail here.
What Should I Look for in a SIEM Solution?
SIEM carries a reputation for complexity and expense among enterprises. However, neither proves particularly true with the right research and human talent. Obviously, what SIEM offerings appeal to your IT environment depends on what your business needs. Most likely, you should seek out one with strong threat detection and log management capabilities.
We describe SIEM's top capabilities here.
What's the Biggest Attack Vector In My IT Environment?
Put another way, "where will hackers go first if and when they target my enterprise?" The answer is unfortunately quite predictable: your employees.
Hackers love to exploit your employee's neglect or ignorance of cybersecurity best practices. No matter how strong your solutions, your employees' behaviors determine a significant portion of your InfoSec effectiveness.  
Therefore, in addition to having a strong cybersecurity platform, you should also engage your employees through consistent cybersecurity training. These programs don't have to take up too much time; actually, a brief 20-minute presentation a few times a month proves more effective than long lectures in boosting employee adoption. However, they should include information on the most relevant threats to your business, and how to detect fraudulent emails.
What Should Non-Human Factors Should I Worry about in Cybersecurity?
Two factors immediately spring to our minds: visibility and email.
Thanks to the prevalence of phishing attacks, email remains one of the top attack vectors for hackers of all skill levels. Your SIEM and cybersecurity solution should work to prevent as many fraudulent emails from reaching your employees as possible.  
However, visibility proves a far more insidious threat. The mantra of cybersecurity is "you can't protect what you can't see." Indeed, that mantra is even more relevant today with the prominence of dwelling threats lurking in unseen network areas. A SIEM solution can help detect unseen network components and alert security teams to discovered issues.
You probably have more cybersecurity questions than what we answered above. For more, you should check out our 2019 SIEM Buyer's Guide.   

Latest posts by Ben Canner
(see all)