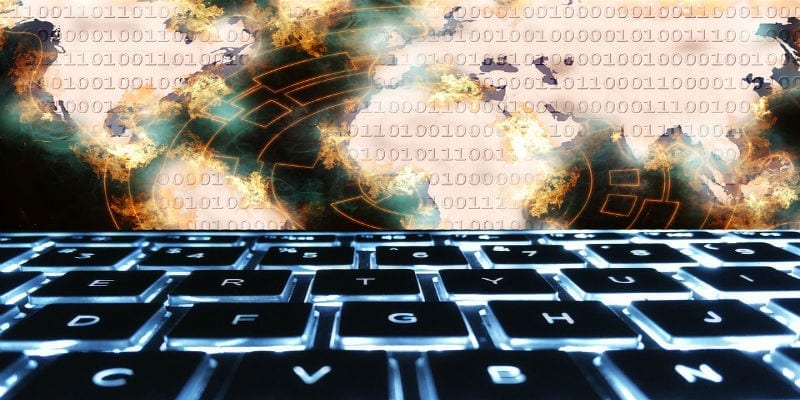 Why should your enterprise leave behind its legacy SIEM and upgrade to a next-generation solution? We consult SIEM provider Cysiv and its latest whitepaper "6 Common Frustrations With Legacy SIEMs And How SOC-as-a-Service Solves Them" to find out. 
Sticking with a legacy SIEM solution, or any legacy cybersecurity solution, invites attackers into your IT environment with the welcome mat laid out. A legacy solution simply can't compete with a rapidly evolving threat landscape or deal with increased security alerts. In fact, Cysiv found that 63 percent of industry professionals say security operations are harder compared to two years ago. 
Your security operations center (SOC) needs the latest. Here are a few reasons you need to drop your legacy SIEM and pick an updated cybersecurity solution. 
Why You Must Ditch Legacy SIEM 
Limited Functionality
To keep your IT environment secure in the era of rapidly evolving threat landscape, you need full visibility over said environment. Through a next-generation solution, you can observe users' and non-human entities' behaviors through UEBA and ensure they follow established baselines; this prevents hackers from exploiting stolen accounts. SOAR (Security Orchestration, Automation, and Response) helps to unify security data silos and incident response. That kind of security unification is vital for dealing with rapidly scaling IT environments, especially in the wake of cloud adoption. 
Legacy SIEM can't offer any of those capabilities or necessary integrations. In fact, while it can help you with compliance mandates and some log management, much of your IT environment will remain obscured. You can't protect what you can't see. Next-generation solutions, paired with a SOC, keep an eye on all of your digital activities. 
Weak Analytics
One problem facing legacy SIEM is what kinds of analysis they can offer. Remember, the security power of SIEM doesn't just lie in its log aggregation, but in its ability to analyze that accumulated data to find potential security events. However, legacy SIEM solutions can't provide information that meets the needs of modern SOCs. 
Moreover, legacy solutions struggle to provide information in an easily readable manner; since human intelligence and machine intelligence must eventually read the data to determine security threats, this is more than a slight problem. Next-generation solutions provide normalization, which helps to translate the data in a parsable, unified format for easier analysis.    
Deployment and Configuration Time
Another problem facing older solutions stems from time. It takes time to deploy a legacy SIEM solution effectively, especially because trying to deploy the solution across the entire network can overwhelm your security operations center with information and alerts. 
Actually, it can take an entire year to fully deploy a legacy solution, which is an absurd time to value ratio. That doesn't even account for the time it takes to properly configure the solution so it fits with your IT environment and stops flooding you with false positives. More modern solutions require far less time, even as little as a month, to deploy fully, saving you money in the long term while also bolstering your digital defenses. 
For more in-depth analysis on legacy and next-generation solutions, check out "6 Common Frustrations With Legacy SIEMs And How SOC-as-a-Service Solves Them" by Cysiv. You can also check out the SIEM Buyer's Guide from Solutions Review. 

Latest posts by Ben Canner
(see all)