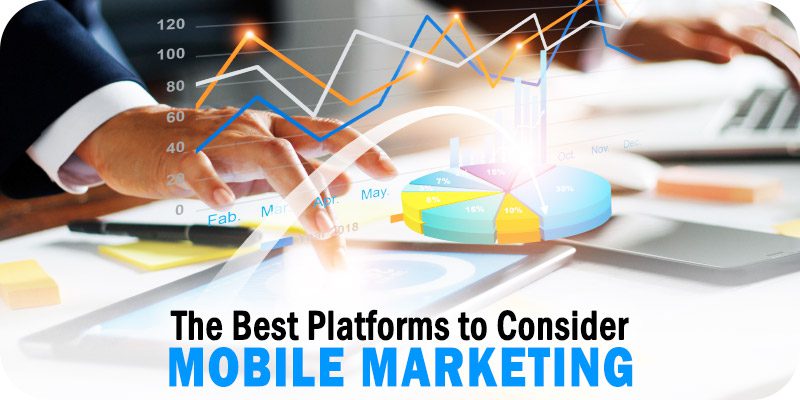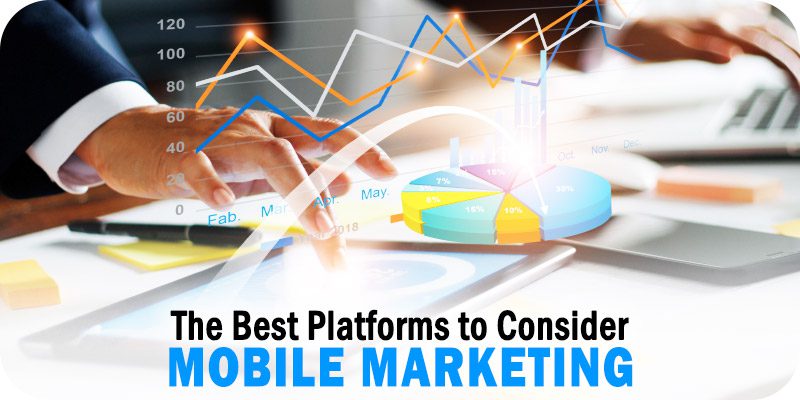 The editors at Solutions Review have compiled a list spotlighting some of the best mobile marketing platforms and solutions for businesses to consider.
One of the pillars of any successful marketing strategy is meeting the customer where they're at. In today's digital world, mobile devices are where most prospective customers can be found, which means traditional marketing strategies have had to evolve to meet the needs and preferences of a mobile audience. However, not every marketing solution has the mobile marketing tools a company might need. For example, e-commerce businesses will require a marketing strategy that looks different from a brick-and-mortar retailer's strategy.
With that in mind, the editors at Solutions Review have compiled the following list of top-rated mobile marketing platforms and solutions for companies to consider. Our editors selected these based on each provider's Authority Score, a meta-analysis of user sentiment through the web's most trusted business software review sites, and our proprietary five-point inclusion criteria. The list is organized alphabetically.
The Best Mobile Marketing Platforms and Solutions
---
Description: Act-On provides a marketing platform that eliminates many monotonous tasks marketers deal with by tracking and collecting analytics. The company also offers an SMS and mobile marketing platform to help brands improve customer communication through text message marketing and gather, identify, and analyze behavioral segmentation data. Additional mobile marketing features include demographic segmentation, personalized digital marketing programs, behavioral segmentation, fully integrated text message marketing, and more.
---


Description: Airship is a mobile app experience (MAX) solution provider that works with brands in the finance, media, airline, sports, and retail markets. With the Airship App Experience Platform (AXP), the company can help businesses improve how they manage the entire lifecycle of mobile app experiences. Capabilities include contact management, predictive AI, performance analytics, real-time data streaming, in-app messaging, push notifications, customer journey optimization, A/B testing, and more.
---

Description: Attentive is a text message marketing solution designed to help entertainment, retail, food, and e-commerce businesses improve customer relationships, strengthen their conversation commerce experience, streamline business-to-consumer communication, and curate memorable experiences. The platform's capabilities include customizable sign-up forms, business intelligence, personalized text messages, reporting tools, text message marketing compliance services, and a suite of integrations with leading software like Shopify, Salesforce, WooCommerce, Zendesk, and more.
---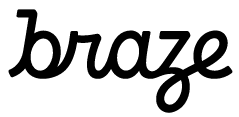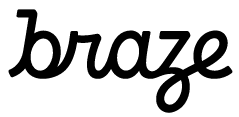 Description: Braze is a customer engagement platform provider that works with clients in retail, e-commerce, financial services, travel, hospitality, media, and other industries. Its cross-channel capabilities cover everything from email marketing, reporting, data analytics, in-app messaging, machine learning technologies, send-time optimization features, mobile notifications, and more. The company also offers SMS marketing features for sending personalized, two-way messages that boost engagement, improve retention, and re-engage lapsed customers.
---

Description: Dotdigital offers a digital engagement and marketing platform with simple drag-and-drop functionality for communicating with customers. It has multi-channel capabilities to target customers efficiently. Users can harness analytics to send messages at the right time, in the right place, and on the right channel. Dotdigital's SMS marketing capabilities include inbound message monitoring, autoresponders, dedicated shortcodes, single sends, broadcast messaging, A/B testing, personalization, campaign reporting, and more.
---

Description: GetResponse is a marketing software platform designed to help entrepreneurs, online marketers, marketing managers, and companies with the tools they need to create content, generate sales, and improve traffic. Alongside its other capabilities, GetResponse also offers SMS marketing automation tools to help brands enhance their automation campaigns and reach customers directly. Available on GetResponse MAX, these features enable marketers to send bulk SMS campaigns automatically, remain compliant with GDPR, personalize their text message marketing, analyze mobile marketing data, and create omnichannel marketing campaigns.
---
Description: Iterable is a cross-channel marketing platform emphasizing unified customer experiences and optimized, measurable customer interactions. The platform helps marketers create, optimize, and measure customer interactions and feedback and use that data to improve customer relationships. Iterable's mobile marketing capabilities empower marketing teams to develop mobile inboxes, build dynamic segmentations that track audiences in real-time, create cross-channel continuity, and send customizable push notifications, in-app notifications, and SMS messages.
---


Description: OneSignal is a customer messaging and engagement solution for companies across e-commerce, fintech, gaming, news, and mobile markets. Its omnichannel platform's capabilities include mobile push notifications, web push notifications, drag-and-drop email composer tools, in-app messaging, SMS marketing, a no-code workflow builder, real-time reporting, automated messaging, A/B testing, open-source SDKs, scalability, personalization tools, and integrations with leading software providers like Hubspot, Google Analytics, Wix, Adobe Experience Cloud Shopify, and more.
---


Description: Sailthru, part of CM Group, is a cross-channel marketing platform designed to help startups provide personalized customer experiences across email, web, mobile, and SMS. Companies can use the platform to connect their mobile messaging to a core email platform for better cross-channel messaging that increases app engagement. Mobile marketing capabilities include unified customer profiles, push notifications, personalized in-app messaging, message queues, mobile SDKs, event attribution, A/B testing, analytics, AI, lifecycle optimization, and more.
---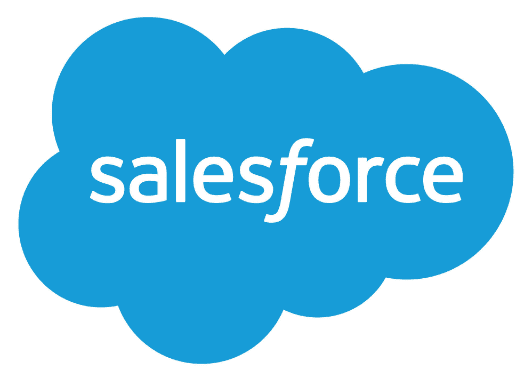 Description: Salesforce offers one of the most expansive and complete CRM products. The platform includes the company's sales and marketing applications, most notably the Sales and Marketing Clouds, Service Cloud, Analytics Cloud, App Cloud, and IoT service. Salesforce's mobile marketing solution, Mobile Studio, enables users to drive app engagement, create mobile messages, develop personalized experiences, and reach target audiences on their preferred platforms. Capabilities include custom templates for mobile campaigns, push messaging, subscriber segmentation, automated messaging, location-based alerts, performance monitoring, analytics, and more.
---

Description: TextUs is a business-class text messaging software solution and real-time communication platform for sales, staffing, HR, healthcare, SaaS, property management, nonprofit, and financial service companies. The company's text message marketing capabilities include opt-out management, organizational mapping, enterprise-level analytics, SMS campaigns, conversation funnel analytics, multi-use phone numbers, conversation management, customizable contact properties, advanced search functions, contact segmentation, real-time notifications, and more.
---


Description: Upland Localytics is a mobile app marketing and analytics software designed to help companies develop personalized mobile app campaigns that boost customer engagement, loyalty, and retention. The platform targets retail, e-commerce, media, entertainment, insurance, financial services, travel, and telecommunications companies of all sizes. Its capabilities include mobile analytics, in-app and external customer data tracking, customer journey orchestration, location-based targeting, predictive analytics, campaign reporting, A/B testing, and integrations with other leading software.
---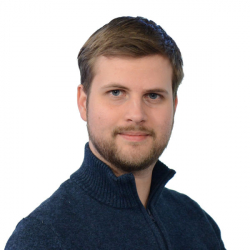 Latest posts by William Jepma
(see all)