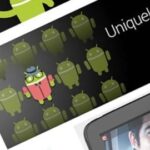 Jeff Bertolucci of InformationWeek has put together for us a list of the top 10 Android Mobile Applications for 2012. Androids rising (albeit fragmenting) market-share, with 72% of the global mobile OS market in Q3 2012 means that those looking to cash in with their developed apps need to seriously consider the Android platform. The list below can give you some ideas for successful Android consumer-app designs.
In Jeff's order:
1. Google Now, which is an extension of Android's Google Search App that expands on Apple's Siri concept.
2. Google Drive, whose recent update adds new features and functionality.
3. Flipboard, which expanded to Android from iOS in 2012, bringing along its awesome UI and content aggregation capability.
4. Catch Notes, which provides several convenient ways to put down those brilliant thoughts you have while walking down the street.
5. SwiftKey 3, which lets you bypass Android's standard keyboard and adds other self learning features to help you type more accurately and quickly.
6. Xbox Smartglass, which turns your mobile device into an Xbox console.
7. Whatsapp Messenger, the death knell of SMS texting.
8. TripIt Travel Organizer, keeping your itinerary while on the go.
9. Smart Tools, the jack-of-all-trades toolkit for your real-world measurement needs.
10. Sling Player, letting you watch your favorite DVR shows from far, far away.
Take note that most of these apps are consumer and entertainment oriented. Something to keep in mind is that money-making apps won't stay in the orbit of consumer play for long, as more and more companies invest in enterprise grade apps for their core business processes.
To learn how to build a top ten app for 2013, check out the mobile application development platform solutions providers in our buyer's guide here.
For the full InformationWeek article, click here.