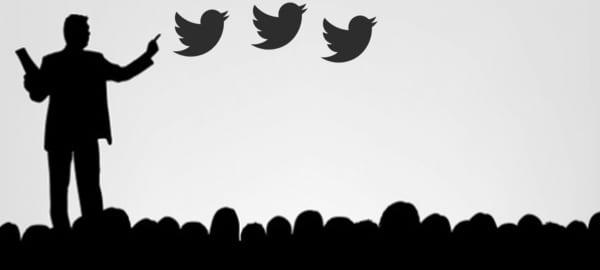 Back in March, we listed the top ten big data Twitter follows for IT pros in order to turn your feed into a veritable treasure trove of insightful big data news and information, and then a few months later we gave you the five best accounts to follow for data integration insights . We hope that our suggestions helped you achieve a bit of analytical enlightenment, but we recognize that Twitter is a big, big place.
Twitter's active user base is 243 million users; nearly four times the population of the United Kingdom. It would be foolhardy to think that we could get all of the best enterprise technology accounts in a brief list.
So we're back at it again, this time helping you inundate your Twitter feed with the best business intelligence news, thought leadership, and best practices in what's becoming an ongoing series. Without further ado, here are the top ten business intelligence Twitter influencers. There are no companies, journals or news sites included here; just the most insightful and passionate professionals in the industry:
1. Yves Mulkers (@YvesMulkers): Yves is a content machine, plain and simple. If you're like me and enjoy a continuous flow of business intelligence news and best practices littered about your timeline, he's your man. I also have the pleasure of having connected with Yves on LinkedIn, and appreciate his continued promotion of the industry in many of the professional groups we both belong to.
2. Howard Dresner (@howarddresner): Outside of being one of the most prominent personalities in enterprise business intelligence, Howard is the Chief Research Officer at Dresner Advisory Services, one of the premier research and advisory firms in the industry. If you don't already follow him on Twitter, you're missing out, as his #BIWisdom Fridays are both entertaining and informative.
What's the case for on-premises these days? Control? Security? Availability? #BIWisdom

— Howard Dresner (@howarddresner) September 25, 2015
3. Cindi Howson (@BIScorecard): Cindi is the VP of Research at Gartner, Inc. You probably don't need a refresher on who they are, right? You can expect product insights via hands-on testing from her on the regular, something that has the ability to add very meaningful value, especially if you are in the process of searching for a new enterprise BI solution. In addition, Cindi also tweets out relevant industry news, which is just an added bonus.
Hands on testing @Domotalk this week – really like user defined business alerts #GartnerBI

— Cindi Howson (@BIScorecard) September 15, 2015
4. Mike Ferguson (@mikeferguson1): Mike is an independent analyst, consultant and keynote speaker specializing in business intelligence, data analytics, data management, and of course, big data. Mike is the founder of Intelligence Business Strategies, and offers both commercial users and technology vendors technical excellence with experienced analysts and consultants.
5. John Myers (@johnlmyers44): John Myers is the Managing Research Director at Enterprise Management Associates, focusing on business intelligence and data warehousing practice. John tweets out a wide mix of stuff, including presentations, discussion topics, and cool visuals while regularly engaging with his followers. Click here for his full bio.
6. Claudia Imhoff (@Claudia_Imhoff): As you start to inundate your Twitter timeline with the top BI influencers, you'll begin to notice the hashtag #BBBT. That sounds for the Boulder BI Brain Trust. Claudia is the organization's founder, and with over 18,000 followers she must be doing something right, right? Claudia is one of the most well-known industry analysts, and not only does she have an interest in BI, big data, and analytics, she's also interested in the architectures that support those mediums. A worthwhile follow for really great insights.
Article by Steven Swoyer on my #BISUM presentation "Who, exactly, is the #BI User?" Good discussion to have! https://t.co/34MQDBw0Qa

— Claudia Imhoff (@Claudia_Imhoff) September 16, 2015
7. Boris Evelson (@bevelson): Let's see, we've already got Dresner Advisory Services and Gartner covered in this post, what are we missing? Boris is a business intelligence, data analytics, and big data industry analyst at the world-renowned Forrester Research. Boris tweets about a wide range of topics, all of them interesting. He's also not shy about promoting other great thinkers in the field, and Boris is seemingly always involved in some kind of research. Take a break Boris!
when data preparation capabilities of your #BusinessIntelligence platform are not enough https://t.co/VMLtJ5oW7R #analytics #BigData

— Boris Evelson (@bevelson) September 9, 2015
8. Barry Devlin (@BarryDevlin): Barry is the Founder of 9sight Consulting, an advisory firm with the slogan "Insight Beyond Business Intelligence." Deep thoughts man, deep thoughts. Barry is a privacy advocate, which I enjoy, and although his tweet total may look a little low, he's really stepped up his game of late. Barry regularly shares his informative blog posts with his audience, and is no stranger to conversing with his followers.
9. Doug Henschen (@DHenschen): Doug Henschen is a technology analyst for Constellation Research, focusing on analytics, big data, and the ability to turn data into improved business decisions. Doug is very much on top of all the most relevant industry news, and is no stranger to sharing it with his followers. Doug is a great industry resource and an even better follow.
Just briefed by @AtScale which is a promising #BigData gift to established BI tools and customers who want to use them for BI on #Hadoop

— Doug Henschen (@DHenschen) September 22, 2015
10. Marcus Borba (@marcusborba): Marcus is one of the most engaged member of the BI community, frequently tweeting out informative content from others in the industry. Like Yves above, Marcus is also a pleasure to connect with on LinkedIn, and is more than regularly active in the professional groups we share. Marcus is the CTO at Spark Science & Information, and the passion he shows for big data, analytics, business intelligence, and IoT really shows. He is also a member of the Boulder BI Brain Trust.
There you have it; the top business intelligence industry influencers on Twitter! Be sure to give each of them a follow.
Don't forget to also follow me @TKing978 for up-to-the-minute news, new product information, and best practices.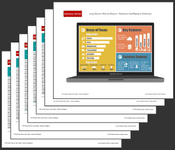 Our 2015 Business Intelligence Buyers Matrix Report is a great place to start your search for a new analytics solution. Compare vendors side-by-side, view detailed feature offerings, and much more. Download your free copy!
Latest posts by Timothy King
(see all)