2017 was a difficult year for many businesses because of a barrage of global ransomware attacks. Companies big and small were affected, and because many of them were not ready for an attack, they failed at maintaining their operating systems. The 2017 statistics on disaster recovery practices, largely from a report from Datto, show that change is necessary for these businesses to continue operating.
In 2017,
45% of unplanned downtime was the result of hardware failure.
This percentage can be reduced by having backup infrastructure, as well as having a plan to replace old hardware before any issues arise.
35% of unplanned downtime was caused by power outages.
While a power outage can be hard to plan for, having a backup generator and well thought out disaster recovery plan will make dealing with this problem much easier.
According to StorageCraft, this unplanned downtime costs companies between $926 and $17,244 per minute.
30% of businesses had no disaster recovery plan in place at all.
90% of businesses without a disaster recovery strategy will fail in the aftermath of a disaster.
33% of businesses were unprepared for an attack, despite the fact that they had a recovery plan.
12% of companies were unable to recover the data they had lost.
The process of recovering from a disaster takes up 25% of staff time.
Being unprepared in these instances takes a huge toll on a business. There is the potential for loss of employment, loss of resources, and even total failure of the company itself. However, statistics related to having a reliable backup and disaster recovery plan show that there can be success in the face of an attack.
96% of companies with a trusted backup and disaster recovery plan were able to survive ransomware attacks.
Though there are not many conclusive statistics on disaster recovery this early into 2018, some projections have been made on the subject for this year.
Ransomware attacks are expected to rise by 11.5% this year.
97% of IT service providers forecast that the number of cyber attacks will grow drastically over the next two years, according to Dynamic Business Technologies.
48% of IT providers believe that phishing emails are to blame for ransomware attacks, and 36% believe they are a result of a lack of employee cybersecurity training.
The state of cyber attacks doesn't appear to be changing anytime soon, and many businesses have already begun putting money into backup and recovery as a security measure. In revisiting this data, businesses can look back on 2017 so they can avoid repeating past mistakes, and plan for the future.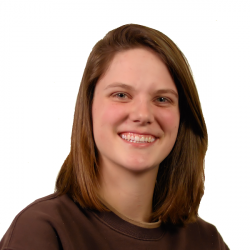 Latest posts by Tess Hanna
(see all)