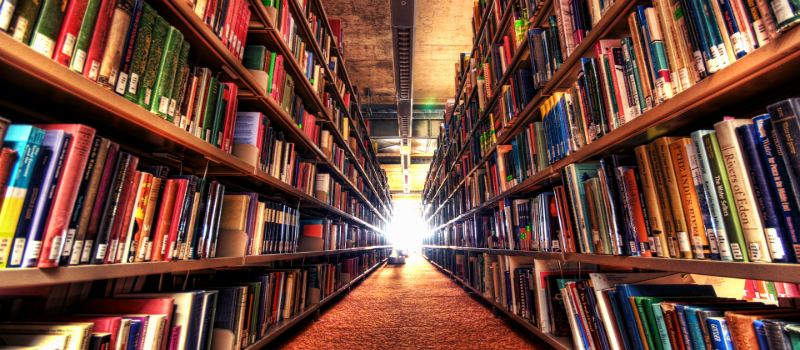 When it comes to the selection of a solution for a new backup and recovery initiative, where should you start? A typical internet search may yield some worthwhile answers, though you'll likely be bombarded with sponsored links to so-called 'expert' analysts pushing their own agendas. Consulting trustworthy sources of information is the name of the game. At Solutions Review, we put ourselves in the middle of it all, searching for resources that can assist buyers of enterprise technology to achieve their goals in selecting the tools that best fit their needs.
With this in mind, we've compiled a list of the 10 best resources solutions-seekers should consult while in the research phase of a new backup and recovery solution project. Since each organization needs a tool to match up with their own specific use cases, these resources allow researchers to sift through solutions that satisfy a wide range of data requirements.
1. Gartner Magic Quadrant & Critical Capabilities

Gartner is the world's largest information technology research and advisory firm, delivering reports and market research studies that assist businesses in making enterprise technology product selections. Gartner is best-known for its patented Magic Quadrant reports, which feature expansive market analysis  and rankings of the top providers based on a variety of metrics. Each individual Magic Quadrant report focuses on a specific sector of the space, giving researches a wide-angle view into the many tools that are available to them. Gartner also offers a Critical Capabilities resource, which acts as a companion to the Magic Quadrant. Critical Capabilities allows the reader to compare vendors based on specific use cases which relate to their own environments.
2. Forrester BUDR, and DRaaS Research
Forrester offers a wide variety of resources to assist business leaders in selecting the right enterprise technology solutions. As one of the most well established technology research outlets, Forrester is a trusted source of information, offering expansive market studies that encompass a multitude of charts, graphics and figures. Forrester's flagship methodology lies in the company's ever-evolving quarterly Wave reports. Forrester's wide range of market coverage is sure to satisfy the needs of any organization seeking the resources to make an informed purchasing decision.
3. Solutions Review Buyer's Guide & Buyer's Matrix Report

Never before have organizations been presented with such a compelling collection of backup and recovery solutions. Solutions Review offers this complimentary Guide offering analysis of Top 28 Backup and Disaster Recovery solution providers, Featuring: 28 Profiles of the Top Solutions Providers, and the Top 10 Questions to Ask Potential Vendors (and yourself).
4. Best Selling Books on Backup and Recovery

Solutions Review has compiled a cross-section of the best selling books on the subject of Backup and Recovery. Below you will find a library of books from recognized experts in the field of backup and disaster recovery, covering topics ranging from different backup techniques to data replication.
5. Linkedin Groups: Backup/Recovery Professionals (7,485 members and counting)

This group to brings senior storage professionals together to discuss trends in the market. This group serves as a forum to share your ideas, ask questions about various technical and business related topics, and it is a great place to learn about professional job opportunities in the industry.
Become a member today!
6. G2 Crowd for Backup and Recovery Solutions

G2 Crowd is one of the largest business software peer review sites in the world, leveraging more than 70,000 user reviews to help solution-seekers make the best purchasing decisions. G2 Crowd also offers a free intuitive 'Buying Assistant' which helps narrow down your search even further, based on various organizational criteria. Like Gartner, G2 Crowd also offers up some tricks of the trade, providing detailed buying considerations to further assist buyers.
7. Gartner Peer Insights

Tap into the collective knowledge and experience of IT professionals with the free, Gartner Peer Insights site, which offers detailed perspectives about solutions from evaluation and implementation, to service and support. Find ratings, reviews and advice on IT backup and recovery products. Gartner Peer Insights ensures thorough, easy-to-consume answers to your most critical questions.
8. Top 20 Twitter Backup & Recovery Leaders and Influencers


Staying on top of the latest industry news and trends is a big part of the job for any Backup and Recovery pro, and Twitter is a great resource. but with 243 million active users, it can be difficult to parse the good from the bad. Here is a great place to start. Follow these the top 21 influencers  and thought leaders in the backup and disaster recovery Twittersphere, presented here in no particular order.
9. Trust Radius, Backup Solutions
TrustRadius is a trusted review site for business technology, serving both buyers and vendors. TR help buyers make better product decisions based on unbiased and insightful reviews. Unlike software directories, TrustRadius collects reviews that are structured and substantive, averaging more than 400 words. Every reviewer on TrustRadius is authenticated and every review vetted by our Research Team before publication.
10. Data Protection Gumbo, Podcast

"The gumbo" is more than just a vendor-agnostic podcast.
It is a vision that has expanded the awareness of the IT industry by being a voice for protecting all types of digital information, big or small. In the six-degrees that separate the circles of Storage, Data Protection, Cloud, and Backup/Recovery; it all seems to return full circle to the kitchen as a diverse pot of "gumbo".
Latest posts by Alexander K
(see all)