Acronis recently released Acronis DeviceLock DLP 9.0, a significant update to the provider's signature data loss prevention (DLP) solution. With Acronis DeviceLock DLP 9.0, IT administrators can exercise granular control over allowable actions and processes while maintaining regulatory compliance, regardless of where they are located. Built-in auditing and analysis tools also make it easy to turn activity logs into actionable insights.
Acronis offers backup, disaster recovery, and secure file sync and share solutions. The company also provides data protection in any environment, including virtual, physical, cloud, and mobile. Acronis True Image 2020 is personal backup software that enables users to duplicate their system, effectively capturing all of their data for system recovery or disk migration. Acronis Cyber Backup is aimed towards businesses of all sizes and offers proactive ransomware protection. Recently, Acronis acquired 5nine Software, CyberLynx, and Synapsys. The vendor also released Acronis Cyber Protect, which natively integrates cybersecurity, data protection, and data management to protect endpoints, systems, and data.
Acronis DeviceLock 9.0 features a modular architecture that enables organizations to control their cost of ownership. The standalone Acronis DeviceLock Core module can be supplemented with various add-on components to enable additional functionalities. New capabilities introduced in Acronis DeviceLock DLP 9.0 include: 
Acronis DeveiceLock User Activity Monitor Add-on:

This optional component enables trigger-based recording of end-user actions — such as keystrokes, active processes, and entire screens — and provides built-in tools for administrators to view and analyze these activities. Flexible start/stop recording rules support both event- and state-based criteria.
User Dossiers:

These tools ease information security auditing and increase visibility over data flows and related activities by collecting end-user action statistics and presenting them in simple graphical representations.
Elasticsearch Database Scanning Support:

This feature extends the reach of add-on's and allows administrators to gain visibility and control over sensitive data-at-rest across their entire IT environment.
In a press statement, Jan-Jaap "JJ" Jager, Chief Revenue Officer at Acronis, said, "data protection is a basic need of every organization. From intellectual property and trade secrets to sensitive customer and employee information, it is mission-critical for modern businesses to protect themselves from accidental or intentional data loss. Acronis continues to expand our integrated cyber protection solutions to ensure that more workloads are safeguarded against all forms of data breach."
To learn more about Acronis, click here.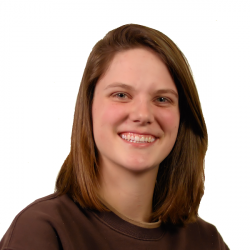 Latest posts by Tess Hanna
(see all)