Acronis recently announced a new advanced protection pack for its service provider solution, Acronis Cyber Protect Cloud. The new Advanced File Sync and Share pack expands on the essential file-sharing capabilities included in Acronis Cyber Protect Cloud, adding data security features such as blockchain-based data notarization and electronic signatures so service providers can enhance their workplace collaboration services.
Acronis offers backup, disaster recovery, and secure file sync and share solutions. The company also provides data protection in any environment, including virtual, physical, cloud, and mobile. Acronis True Image 2020 is personal backup software that enables users to duplicate their system, effectively capturing all of their data for system recovery or disk migration. Acronis Cyber Backup is aimed towards businesses of all sizes and offers proactive ransomware protection. Recently, Acronis acquired 5nine Software, CyberLynx, and DeviceLock. The vendor also released Acronis Cyber Protect, which natively integrates cybersecurity, data protection, and data management to protect endpoints, systems, and data. In May of 2021, Acronis raised $250 million in private equity from CVC Capital Partners.
Acronis Cyber Protect Cloud delivers cyber protection technology to managed service providers that they can build their services on, including file sync and share on a pay-as-you-go basis. The Advanced File Sync and Share pack offers enhanced security features that traditional work collaboration solutions do not offer:
File notarization powered by Ethereum blockchain enables users to notarize files of any format and type, delivering irrefutable proof that a file is original and unaltered. Notarization eliminates the risk of logs, records, videos, or images being altered.

Electronic signatures, which allow multiple people to sign a document remotely. The drag-and-drop feature helps users along each step of their document flow, from creation to distribution to signature. The eSigning service also creates a blockchain-based certificate to ensure the authenticity of the signature and document.
In a press statement, Jan-Jaap "JJ" Jager, Board Advisor and Chief Revenue Officer at Acronis, said, "every survey and trend indicates remote work is here to stay, so MSPs need a way to keep client employees productive and safe when accessing and sharing valuable company data. Unlike traditional file sharing solutions that are not built for service providers, Acronis Cyber Protect Cloud with Advanced File Sync and Share delivers a secure work collaboration and service that empowers MSPs with multi-tiering and multi-tenancy. And since it's integrated with our full range of backup, cybersecurity, and endpoint protection management, partners can deliver it all through a single management console."
To learn more about Acronis, click here.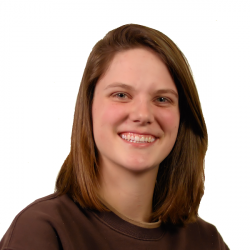 Latest posts by Tess Hanna
(see all)