Arcserve has announced an expansion of its alliance with cybersecurity provider, Sophos, in order to introduce industry-first cyber and data protection for infrastructures with on-prem, cloud, and SaaS-based workloads. This continued collaboration eliminates the complexity of discrete cybersecurity and data protection with the first solution suite to combine anti-ransomware and other threat prevention technologies with immutable backup and disaster recovery capabilities for protection from cyberattacks, major disasters, human error, or other unplanned outages. New cloud and SaaS solutions include Arcserve Cloud Backup for Office 365 and Arcserve Unified Data Protection (UDP) Cloud Hybrid Secured by Sophos.
Arcserve also recently released the results from new research that measures how cybercrime influences purchasing behavior and brand loyalty. The Arcserve study found that though most consumers are taking necessary security measures to protect their online accounts, organizations may not be doing enough to protect their data. Arcserve's survey covered almost 2,000 consumers across North America, the United Kingdom, France, and Germany.
Arcserve Solutions Secured by Sophos leverage AI-powered system protection with deep learning technology that detects both known and unknown malware without relying on signatures, exploit prevention, and anti-ransomware capabilities. Additionally, the solutions prevent data loss and downtime with agentless and agent-based backup, disaster recovery onsite or to public and private clouds, local and remote standby, AES encryption, role-based access control, and SLA reporting. This alliance was first launched with Arcserve Appliances Secured by Sophos, and will now also include Arcserve Cloud Backup for Office 365 Secured by Sophos and Arcserve UDP Cloud Hybrid Secured by Sophos.
In a press statement, Oussama El-Hilali, CTO at Arcserve said, "the future of protecting businesses is through the power of integration. Given the alarming escalation of ransomware attacks globally, it's no longer realistic to silo cybersecurity and data protection strategies and prevent the negative consequences from cyberattacks. We continue to expand our alliance with Sophos to introduce solutions that will do more than backup and manage data; taking it a step further with capabilities necessary to withstand any threat. Ultimately, adopting a proactive and multi-tiered approach to ransomware will be what sets cyber ready businesses apart from those that, quite simply, are not."
Learn more about Arcserve.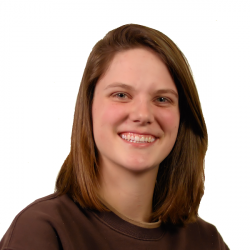 Latest posts by Tess Hanna
(see all)