Arcserve recently announced Arcserve Unified Data Protection (UDP) 8.0. The platform is designed to protect businesses' entire infrastructure from data loss, cyber-criminals, and persistent threats like ransomware. Arcserve is a data protection solutions provider capable of delivering ransomware prevention across hardware, cloud, SaaS, hyperconverged, and other environments. This announcement comes on the heels of StorageCraft and Arcserve signing a definitive agreement to merge.
Arcserve offers several different backup products, including Arcserve Unified Data Protection (UDP), Arcserve Replication and High Availability, Arcserve UDP Cloud Direct, UDP Cloud Hybrid, and a legacy offering. UDP provides comprehensive Assured Recovery for virtual and physical environments with a unified architecture, backup, continuous availability, migration, email archiving, and an easy-to-use console. The product enables organizations to scale their IT environments easily while delivering against recovery point and recovery time objectives, on-prem, or in the cloud. It also allows for the automated disaster recovery testing of business-critical systems, applications, and data, without business downtime or impact on production systems. Recovery testing can be fully automated or performed on a scheduled basis.
Arcserve UDP 8.0 prevents ransomware attacks through integration with cybersecurity protection from Sophos to protect critical data backup infrastructure. Sophos utilizes a deep learning neural network, advanced anti-ransomware technology, and more to identify both known and unknown malware to safeguard backup data against malicious activity. Additionally, Arcserve Unified Data Protection 8.0 protects backups from modification with Amazon AWS S3 immutable storage, which is protected by AWS Object Lock.
In a media statement, Ivan Pittaluga, CTO at Arcserve, said, "as IT infrastructures become increasingly more complicated, it's important that we're able to help our customers protect their data, no matter where it's stored. The unveiling of Arcserve UDP 8.0 carries on the company's tradition of making sure we do just that. We are not only covering data across hardware, SaaS, the cloud, and HCI, but we're also adding an extra layer of protection by integrating best-in-class cybersecurity. It's truly a huge value add to our partners and end-users."
To learn more about Arcserve, click here.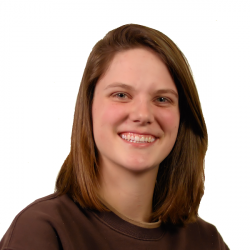 Latest posts by Tess Hanna
(see all)