Commvault recently announced the availability of Metallic Cloud Storage Service. The new solution is a fully integrated cloud storage target for Commvault Backup and Recovery software and HyperScale X appliance. The new managed cloud storage service brings together technology from Commvault and Microsoft Azure for security and scale, with a single pane of glass management through the Commvault Command Center.
Commvault provides data protection and information management software to help organizations protect, access, and use all of their data economically. The vendor has a long list of supported public cloud providers, hypervisors, big data support, and database protection. The platform is primarily offered as a software-only solution, but Commvault also has an appliance option. Recently, Commvault acquired the data storage solution provider, Hedvig. Additionally, Commvault also recently launched Metallic, its division of SaaS solutions.
Metallic Cloud Storage Service with Commvault data management software provides critical layered data security and resiliency to combat an ever-growing number of threats and vulnerabilities in hybrid cloud environments. As today's hybrid workloads span a customer's entire organization, this new managed cloud storage service makes it easy for IT administrators to use the cloud as a backup target in a few clicks. Metallic Cloud Storage Service offers users a path to cloud storage adoption and management without the learning curve.
In a press statement, Manoj Nair, General Manager at Commvault, said, "the need to leverage the cloud is only accelerating, and having simple, direct access to cloud storage as a primary or secondary backup target allows us to facilitate our customers' journeys to the cloud while also providing a critical step in ransomware readiness with an air-gapped cloud copy. The introduction of Metallic Cloud Storage Service built on Microsoft Azure, within Commvault Complete software and HyperScale X can transform the way companies adopt cloud storage with significant ease, while reducing risks, controlling costs, and providing data management and protection in-and-out of the cloud, all through one interface,"
The introduction of Metallic Cloud Storage Service follows the integration of Metallic SaaS into the Commvault Command Center. 
To learn more about Commvault, click here.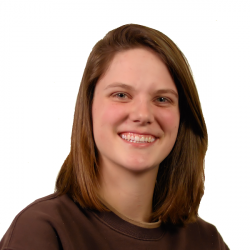 Latest posts by Tess Hanna
(see all)