Datrium recently announced that it has expanded its Datrium Global Partner Network to new regions and also introduced a new tier, DRaaS Select. Through DRaaS Select, partners have the ability to better assist customers in their cloud transformation and with modernizing disaster recovery and backup processes. The Datrium Global Partner Network has expanded rapidly in North America, EMEA, ANZ, and APJC with the addition of 20 new partners in the past six months.
According to the State of Enterprise Data Resiliency and Disaster Recovery 2019 report from Datrium, 50.4 percent of all organizations surveyed recently experienced a disaster recovery event, with ransomware as the primary cause. Ransomware has continued to be one of the biggest concerns for IT professionals today and is causing many businesses to rethink their disaster recovery plans. Datrium's on-demand cloud-native DRaaS solution with VMware Cloud on AWS allows for organizations to more quickly recover when disaster strikes. The expansion of the Datrium Global Partner Network enables global organizations to change their disaster recovery strategy with a DRaaS solution that reduces the complexity of traditional infrastructure.
The new DRaaS Select tier offers partners additional services opportunities and gives them the ability to better guide their customers through disaster recovery initiatives and protect them from ransomware. DRaaS Select partners receive the highest level of training and certification in disaster recovery with VMware Cloud on AWS, making them uniquely equipped to help businesses protect themselves from disasters in an economical manner.
In a press statement, Chief Executive Officer at Datrium, Tim Page commented, "we've experienced high demand from customers looking to transform their data centers with more cloud-based solutions. At Datrium, we pride ourselves on delivering unprecedented flexibility and simplicity to help customers transform their IT. The new and expanded partner program reflects our mission to bring on-demand, failproof, and cost-effective DR with VMware Cloud on AWS to enterprises everywhere. This is an exciting time for Datrium and our growing Global Partner Network."
Since releasing DRaaS to the market, Datrium has expanded its DRaaS Select Partner ecosystem and garnered interest in DRaaS Preferred, adding new partnerships across the globe.
Learn more about Datrium.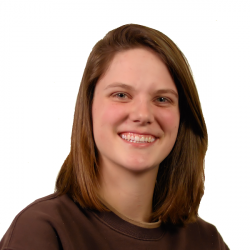 Latest posts by Tess Hanna
(see all)