Druva recently announced Druva Rollback Actions, which enable users to easily roll back unauthorized or accidental deletion activity. When combined with Druva's AI-driven continuous monitoring capabilities and 24/7 support from Druva Cloud Ops, users will be able to rapidly monitor, fight, and mitigate internal or external threats. In tandem with the recently announced Druva Curated Recovery, users can experience a comprehensive and innovative platform to protect their data from threats both inside and outside their organization.
Druva delivers data protection and management for the cloud era. Druva Cloud Platform is built on AWS and offered as-a-Service. Druva Phoenix simplifies data protection, improves visibility, and significantly reduces the risk, cost, and effort of managing complex data. The solution operates seamlessly and can be managed from one location, giving IT administrators full visibility and control over server backups and data composition. Druva is used worldwide by over 4,000 companies at the forefront of embracing the cloud. Additionally, Druva recently acquired SFApex for an undisclosed amount. In April of 2021, Druva also raised $147 million in Series H funding from a group of investors.
Insider attacks are typically marked by the attacker's focus on destroying as much data as possible, including data archives. For Druva's customers, backups purged during mass deletion events are automatically placed into temporary, tamper-proof storage for up to seven days, while Druva's continuous monitoring team notifies administrators about the unusual activity. Together, these actions are designed to thwart bad actors who may be trying to quickly destroy large amounts of data, helping administrators ensure data is not being deleted maliciously or accidentally.
In a press statement, Prem Ananthakrishnan, Vice President of Products at Druva, said, "inside actors and criminals stealing credentials have become incredibly sophisticated and are bypassing security measures to initiate unauthorized activities and data deletions. By creating temporary storage to automatically capture and hold mass deleted data, customers can easily view and roll back the potential impact of these incidents. Dozens of Druva customers have already benefited from this feature over the last year, and we know customers will benefit from having this ability easily accessible within the Druva Data Resiliency Cloud."
In the case of credential misuse where an attacker may maliciously remove endpoints, users, virtual machines, NAS or file shares, or even databases, Druva Rollback Actions will enable administrators to recover not only the data from deleted backups but environmental objects as well. Additionally, users can safeguard against accidental or unintended deletions, providing the administrator with the ability to revert the unintended action without any loss of data.
To learn more about Druva, click here.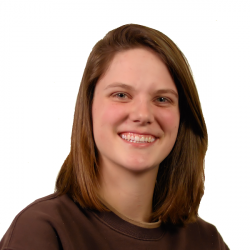 Latest posts by Tess Hanna
(see all)