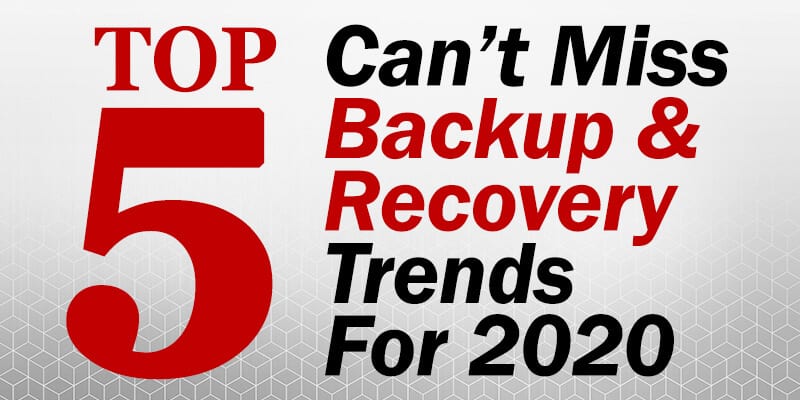 Solutions Review has conducted a meta-analysis of the most common backup and disaster recovery trends for 2020. Our editors have aggregated data from freely available backup and disaster recovery trends and predictions lists on the web. This shortlist is a compilation of those findings.
Backup and disaster recovery trends are pervasive in data protection expert communities. Industry influencers, talking heads and vendor marketing representatives all have varying degrees of motivation for publishing their views on what technologies, use cases or best practices will mold the space in the future. In this way, it's hard to trust any single author or organization, especially when utilizing these forward-thinking resources to put your organization in the best space to succeed.
This is why the editors of Solutions Review have compiled this backup and disaster recovery trends report. We've analyzed freely available trends and predictions resources on the web to help you make sense of what's coming in 2020 and beyond. Trends and predictions come from the top independent analyst houses, research firms, and industry experts. They are "can't-miss" because they represent the five most-prevalent examples throughout all the data we sorted, and we expect these to be pervasive in the industry for 2020.
5. Disaster Recovery Budgets
Disaster recovery budgets are drastically increasing. The State of Enterprise Data Resiliency and Disaster Recovery report found that 74.9 percent of respondents said their DR budget has grown over the past year, and 21 percent reported that the increase was significant. And with ransomware threats on the rise, disaster recovery budgets should continue to grow.
4. Multi-Cloud Environments
Whether on-premises, private, public, or a hybrid model – the move to multi-cloud architecture is becoming increasingly popular. Research from Teradici has shown that more than half of IT professionals are operating in a multi-cloud environment, with almost one in ten using five or more clouds within their organizations. Additionally, 87% of the respondents who had deployed a hybrid or multi-cloud strategy felt that it was an important part of their disaster recovery preparedness.
3. Multiple Backups
Businesses are implementing multiple backup solutions in order to best protect their vital data, manage product costs, or deploy a solution that will be intuitive for users. As a result, larger vendors are not necessarily the safest choice, making emerging providers an intriguing option. According to Gartner, the market has shifted; organizations are now more willing to take a risk on lesser-known vendors, a practice Solutions Review predicts will only grow.
2. Ransomware on the Rise
This cryptovirology form of malware, which threatens to publish stolen data unless a ransom is paid is already plaguing enterprises worldwide… and it's getting worse. According to a study from Datrium, nearly 90 percent of businesses consider ransomware a critical threat to their organization, which only solidifies the need for robust disaster recovery. Ransomware will continue to be a massive threat to all organizations for the foreseeable future because it is very challenging to detect or prevent.
1. Decline of the Data Center
Data centers are consolidating at a startling rate. While they likely won't disappear completely, as they can still help with specific use cases, most new businesses simply aren't leasing or building traditional data centers anymore. In fact, companies like Slack and Twillio are now 100 percent cloud-based. According to Datrium, over 54 percent of organizations are moving their backups to the cloud. Traditional data centers are slowly becoming obsolete.
Watch the Companion Video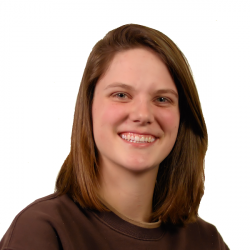 Latest posts by Tess Hanna
(see all)