HYCU, Inc. has announced it has closed an $87.5 million Series A financing round. Led by Bain Capital Ventures, this new funding reinforces HYCU's market position and continued momentum, and will also allow the company to hire more than 100 new employees in the Boston area to achieve rapid scale. HYCU is now set to consolidate on wide market penetration, as the first as a Service, cloud-native backup and recovery solution provider for both on-prem and public cloud IT environments. Additionally, Acrew Capital also participated in the round
HYCU specializes in multi-cloud data backup, management, migration, protection, and recovery for on-premises and hyper-converged (HCI), Google Cloud, Azure Cloud, and multi-cloud infrastructures. Headquartered in Boston, Mass., HYCU harnesses 25 years of sophisticated IT experience, insights from over one million users, and works with more than 25,000 customers worldwide. The result is alignment with industry leaders and a competitive advantage in the multi-cloud space. HYCU's flagship products, a purpose-built Data Protection solution for Nutanix, a managed Data Protection as a Service for Google Cloud Platform and Azure Cloud, and HYCU Protégé, a Multi-Cloud Data Protection Solution offer one-click cross-cloud migration, disaster recovery, and consolidated management. 
In a press statement, Simon Taylor, CEO of HYCU, said, "Today marks a significant milestone in the history of HYCU. From day one, our mission has been to grow responsible and to deliver innovation and solutions that align with our partners' and customers' business objectives. We were the first in the market to understand that companies will always have hybrid infrastructures and need reliable backup and recovery, regardless of where they keep their data. At the time, the concept of breaking data protection silos and running truly as a Service across the enterprise seemed a concept versus a reality. We've proven it's not only possible, it's happening now, and will be the way of the future. To become a member of the Bain Capital family is a testament to the team staying true to our vision for building frictionless, purpose-built solutions that simplify our customers' evolving data protection needs."
Stefan Cohen, Principal at Bain Capital Ventures will join HYCU's Board of Directors. Prior to joining Bain, Cohen built Boston-based Turbonomic's strategy and operations team. His area of focus is on building cross-functional, go-to-market strategies, process design, and operational improvements.
Enrique Salem, Partner at Bain Capital Ventures will also join HYCU's Board of Directors. Salem stated, "we are in the early days of a multi-decade shift to the public cloud, but existing on-premises backup vendors are poorly equipped to enable this transition, creating tremendous opportunity for a new category of cloud-native backup providers. As one of the early players in multi-cloud Backup as a Service bringing true SaaS to both on-premises and cloud-native environments, HYCU is a clear leader in a space that will continue to create large multi-billion dollar companies."
To learn more about HYCU, click here.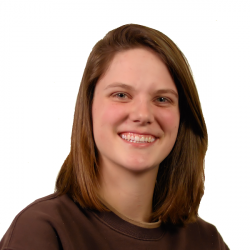 Latest posts by Tess Hanna
(see all)