OwnBackup recently announced a Series E investment of $240 million co-led by Alkeon Capital and B Capital Group. Secondary investments in the company come from BlackRock Private Equity Partners and Tiger Global. Existing investors Insight Partners, Salesforce Ventures, Sapphire Ventures, and Vertex Ventures also participated. OwnBackup has cumulatively raised nearly $500 million, resulting in a $2 billion valuation increase in six months. Additionally, OwnBackup announced plans to expand its backup and recovery solutions across other cloud platforms later this year, starting with Microsoft.
OwnBackup is a cloud backup firm centered on Salesforce.com Inc.'s platform. The provider's service offers secure and automated daily backups of Software as a Service (SaaS) and Platform as a Service (PaaS) data, as well as data comparison and restoration tools for disaster recovery. The company aims to prevent data loss and corruption resulting from human errors, malicious intent, integration errors, and rogue applications. OwnBackup's data comparison tool enables an administrator to compare data, send a copy to the backup environment, and check it against the most recent valid snapshot. This helps the company identify the Salesforce files in need of recovery to avoid unnecessarily overwriting records with old information.
With this latest funding round, OwnBackup is positioned to extend its cloud data protection solutions to Dynamics 365 later this year. The provider will help Dynamics 365 users meet complex regulatory requirements and eliminate data disruptions de to user and integration errors. This platform will enable companies to maintain complete ownership of their data backups, restore lost or corrupted data, and drive greater organizational adoption of Microsoft Azure and Dynamics 365.
In a media statement, Sam Gutmann, CEO of OwnBackup said, "our commitment to protecting our customers' data and providing solutions that enable precise, rapid recovery continues to grow. While the cloud is crucial to doing business, the mass adoption of SaaS has resulted in a huge amount of data, and our work with Salesforce, Microsoft, and other critical SaaS ecosystems enables companies to thrive in today's digitally driven world. The story of every business is written with data, and this latest round of funding will support our ongoing vision to empower our customers to own and protect their data on any cloud platform."
To learn more about OwnBackup, click here.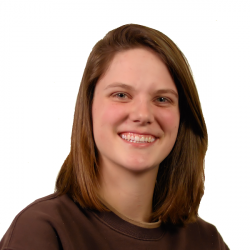 Latest posts by Tess Hanna
(see all)