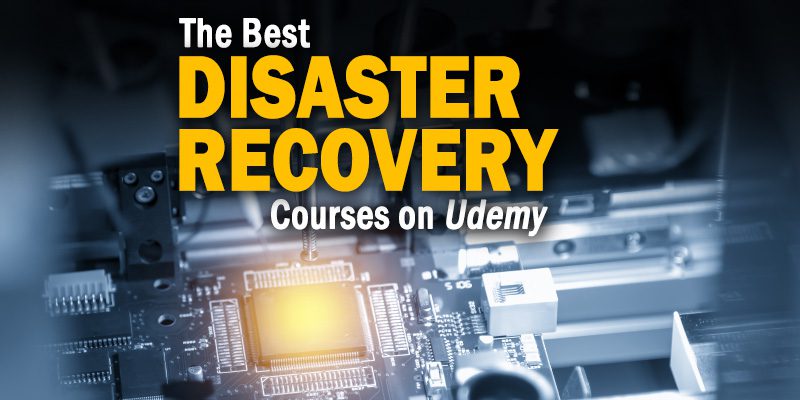 The editors at Solutions Review have compiled this list of the best disaster recovery courses on Udemy to consider taking.
Disaster recovery is necessary as a means to maintain business continuity in the face of catastrophe. However, the planning process can be difficult, full of pitfalls, and time-consuming even when done correctly. Many organizations still neglect to fully invest in disaster recovery due to the resources, funding, and amount of time required to implement a solution, despite the fact that the consequences of a disaster can outweigh their investment. Additionally, disaster recovery solutions are vital for organizations that want to maximize uptime and protect themselves from threats, including cyber-criminals and natural disasters.
With this in mind, we've compiled this list of the best disaster recovery courses on Udemy if you're looking to grow your skills for work or play. Udemy is one of the top online education platforms in the world with more than 130,000 courses, expert instruction, and lifetime access that allows you to learn on your own schedule. This list of the best disaster recovery courses on Udemy below includes links to the modules and our take on each.
Note: Disaster recovery courses on Udemy are listed in no particular order.
The Best Disaster Recovery Courses on Udemy
OUR TAKE: This best-selling course created by Michael Biocchi boasts a 4.5-star rating and has been taken by over 3,400 students. This class is offered at a basic level, making it suitable for anyone whether they have experience in this field or not.
Description: A Brief Guide to Business Continuity and Disaster Recovery Plans is a course that all employees and especially business owners will benefit from. This course discusses these two plans and the contents of each document. This course will first talk about risks, threats, and incidents. From there we will take a look at risk assessment and business impact analysis. With those topics covered, we will have the foundation to discuss business continuity plans (BCP) and disaster recovery plans (DRP).
OUR TAKE: This expert-level course takes 5.5 hours to complete and offers eight downloadable resources. After completing this training, students will have an understanding of risk analysis, recovery strategies, business impact analyses, and maintenance.
Description: Being a Disaster Recovery Engineer (DRE) validates that you are prepared to work with businesses to create and implement disaster recovery and business continuity plans. Those who are certified will be working, as a professional, with a business to prepare processes, policies and procedures to follow in the event of a disruption. You are important to keep a business' critical operations running, which today heavily relies on its IT infrastructure.
OUR TAKE: This class is aimed at IT security managers, risk managers, project managers, data center managers, and BCP managers. Students will learn how to attribute identified threats and risks to suspects, detect security threats, and design a security solution to mitigate risk.
Description: The Certified Disaster Recovery Engineer (CDRE) course is based on the curriculum recommended by Mile2 for the CDRE certification. CDRE is a vendor-neutral certification that enables the candidates to learn and implement ways to respond in a disaster situation. This includes threats such as cyber-crime, information leakage, natural calamity, and power shut-down, etc. The course also enables the students to establish business continuity and disaster recovery plans based on the industry best practices.
OUR TAKE: Edwin M. Sarmiento guides students through this course targeted at senior IT professionals, SQL Server administrators, and software developers who write applications for SQL Server. This training covers a range of topics, including recovery models, database backups, and failover clustering, among others.
Description: This is a deep dive course on understanding how SQL Server works to effectively choose the right high availability and disaster recovery solution that will address every organization's need to protect digital assets. Packed with videos explaining concepts and demos to reinforce the lessons, this course is what every IT professional needs to properly manage and protect a SQL Server database.
OUR TAKE: This class was developed to prepare students for the CompTIA Security+ Certification Exam. Students will master the fundamentals of disaster recovery and incident response through the use of real-world examples.
Description: Composed from Sybex's best review materials, this course is all you need to help you master one of the topics covered in CompTIA Security+ (SY0-501) exam. Whether if you are someone who is looking for the 'last-minute review' or someone who is looking for an introduction to a topic, this course is perfect for you! Our bite-sized lessons make it easy for the users to grasp the material quickly.
OUR TAKE: This course from John Courtenay gives an overview of the basics surrounding disaster recovery and business continuity planning. Courtenay also covers DR with regard to Bring Your Own Device (BYOD) and data protection compliance during a disaster scenario.
Description: Over this course, we'll be covering the basics surrounding DR and BCP planning, as well as some different types of disasters and the best ways to mitigate against them. Also included on the course are some examples of how a DR plan would be implemented in the real world, for example, having key members of staff available throughout testing and having a way to contact them quickly should a real-world disaster occur.
OUR TAKE: To get the most out of this course, it is recommended that students have prior experience working with SQL Server. After finishing this training, students will be able to configure and troubleshoot Replication, AlwaysOn, and Log Shipping.
Description: This course begins by explaining the high availability and disaster recovery technologies available in SQL Server: Replication, AlwaysOn, and Log Shipping. You'll learn what they are, how to monitor them, and how to troubleshoot any related problems. You'll learn how to use different HA and DR topologies to create a highly available infrastructure that also includes hybrid topologies. You'll learn what is Always On, its pros and cons, prerequisites, and restrictions. You'll also learn about log shipping, one of the oldest SQL Server solutions, which is mostly used for DR and SQL Server migration. Through this course, you will be able to explore the technical implementations of high availability and disaster recovery technologies that you can use when you create a highly available infrastructure, including hybrid topologies.
OUR TAKE: This course outlines the basics of Disaster Recovery as a Service, specifically with regards to Microsoft Azure. Upon completing this training, students will have the ability to perform on-prem VM migration to Azure using Azure Site Recovery.
Description: Microsoft Azure Site Recovery is essential for your business continuity strategies. This course will guide you through the design considerations you should keep in mind when planning to deploy Azure Site Recovery. We will go over on what is Azure Site Recovery, Requirements and the features & pricing model of Site Recovery. Also we will work on a real lab scenario of migrating and failover of a VM from on premises to Azure.
Solutions Review participates in affiliate programs. We may make a small commission from products purchased through this resource.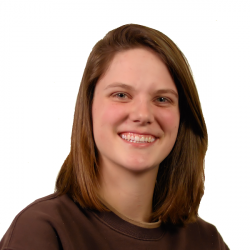 Latest posts by Tess Hanna
(see all)