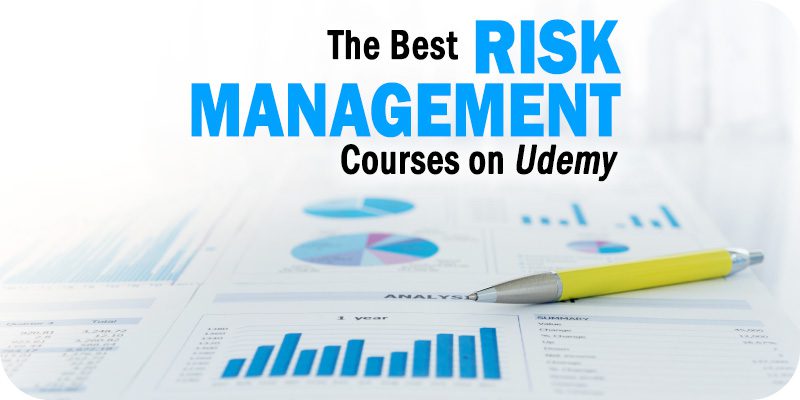 The editors at Solutions Review have compiled this list of the best Risk Management courses on Udemy to consider taking.
Risk management is an essential skill in the data protection space. In order to keep business-critical data safe, IT professionals need to understand the process of identifying, assessing, and controlling threats to their organization. A comprehensive risk management plan is a top priority for companies today, as it enables businesses to prepare for the unexpected by minimizing possible threats, as well as potential financial losses before they happen.
With this in mind, we've compiled this list of the best risk management courses on Udemy if you're looking to grow your skills for work or play. Udemy is one of the top online education platforms in the world with more than 130,000 courses, expert instruction, and lifetime access that allows you to learn on your own schedule. This list of the best risk management courses on Udemy below includes links to the modules and our take on each.
Note: Risk management courses on Udemy are listed in no particular order.
The Best Risk Management Courses on Udemy
OUR TAKE: This best-selling course created by Jason Dion touts over 7,000 ratings and has been taken by more than 19,000 students. Dion guides his students through the foundations of risk management, particularly with regard to cybersecurity and information technology.
Description: Throughout this course, we will discuss what comprises Risk (assets, threats, and vulnerabilities), providing numerous real-world examples along the way. We will also cover Qualitative and Quantitative Risk Measurements, showing how you can calculate the risk of an uncertainty due to vulnerabilities and threats. This course also includes two case studies of what happens when risk management fails, as demonstrated by the Amazon Web Services outage and Equifax data breach that both occurred in 2017.
OUR TAKE: Sandeep Kumar leads students through this class, helping them implement basic risk management programs for a project. Additionally, students have the opportunity to participate in hands-on risk management sessions.
Description: This course teaches the concepts of Risk Management in a simple to understand language. In addition to the basic definition and fundamental concepts related to Risk Management, this course also teaches how to implement Risk Management in an organization. Five steps of managing risk include:  Planning for Risk Management, Identifying Risks, Analyzing Risks, Planning Risk Response and Implementing, and Monitoring and Controlling Risks.
OUR TAKE: This course from Avrohom Gluck is a bestseller on Udemy. Upon completing this training, students will know how to establish a framework to manage risk, as well as how to use the risk management process while making decisions.
Description: Use risk to your advantage based on the internationally acclaimed ISO 31000 standard. Begin applying risk management to your organization within days, not months! Learn how to motivate your employees/colleagues to manage risk on their own without constant prodding, cajoling and reminders! Bolster your image as an authoritative, confident decision-maker by managing risk instead of letting it manage you! Earn a certificate from Udemy upon course completion and use it in a LinkedIn post!
OUR TAKE: Instructor, Alex Sidorenko teaches his students practical steps to integrate risk management into day-to-day decision making and business processes. Before taking this course, students should have a basic understanding of corporate finance, statistics, and decision science.
Description: This course is not about doing risk assessments, building risk registers, heat maps or risk reports. None of these things have anything to do with proper risk management. This is what I call risk management 1 – risk management for external stakeholders (Board, auditors, regulators, government, credit rating agencies, insurance companies and banks). This course is about alternative, different take on risk management, it's about risk management 2 – risk management for the decision-makers inside the company.
OUR TAKE: Marco Catanossi leads students through this course, providing an overview of qualitative, semi-quantitative, and quantitative criticality analysis. Additionally, Catnossi demonstrates how to use criticality matrix and risk priority numbers to prioritize remedial or preventative actions.
Description: With this course, you will be able to perform, at any level of detail and complexity, a complete Failure Mode and Effect Analysis, Criticality Analysis and Matrix, mastering indexes like Risk, Risk Priority Number, Failure Mode Failure Rate, etc…In this course we will study both FMEA and the Criticality Analysis, starting from the basic qualitative analysis to the more complex quantitative criticality analysis (and its representation with the criticality matrix) using modal failure rates, and effect conditional probability.
OUR TAKE: In this class, Antonio Miguel provides students with a framework for the management of enterprise risk. He also helps users understand the benefits of risk management and its relationship with governance, social responsibility, and the success of an organization.
Description: Enterprise Risk Management (ERM) provides a framework for organizations to deal with and to react to uncertainty. By identifying and proactively addressing risks and opportunities, business enterprises protect and create value for their stakeholders, including owners, employees, customers, regulators, and society overall. This is a practical introductory course in Enterprise Risk Management (ERM) and ISO 31000, the global risk management standard. It uses real life practical examples to bring to life the way risk management works in practice. Students will learn risk management tools and techniques They can immediately apply at work.
OUR TAKE: This introductory course from Tanuja Yadav provides definitions of risk management and risk governance. Yadav also describes risk budgeting and its role in risk governance, as well as methods for measuring and modifying risk exposures.
Description: Risk—and risk management—is an inescapable part of economic activity. People generally manage their affairs in order to be as happy and secure as their environment and resources will allow. But regardless of how carefully these affairs are managed, there is risk because the outcome, whether good or bad, is seldom predictable with complete certainty. There is risk inherent in nearly everything we do, but this course will focus on economic and financial risk, particularly as it relates to investment management.
OUR TAKE: This course created by Sorin Dumitrascu covers the essentials of project management as it pertains to risk management. This training is aimed at students that intend to continue learning about and developing risk management skills after taking this class.
Description: This course is aimed at providing an introduction to project management by PMBOK5 to all risk managers. If you intend to certify or maintain PMI certification you will get, including practice, the necessary PDU's. At the end of this course, you will be ready to take advanced risk management for project professionals courses and you will have an essential foundation of project management
OUR TAKE: Luke Angel leads this course, teaching students how to identify and manage risk tolerance, risk identification methods, risk record management, and how to create risk response plans, among other concepts. A general understanding of project management would be helpful before taking this class, but it is not required.
Description: When not managed risk reduces your ability to achieve your project's goals, if not derailing it altogether. In this course, author, trainer,  and Certified PMP® Luke Angel takes over 20 years of experience and shows you how to anticipate, assess, and manage project risk so that you projects always end with rewards. Whether your project is large or small you will gain the necessary knowledge to master the art of risk management. In this course you will learn how to gauge your stakeholders' tolerance for risk, assemble a risk plan, build a risk register, and maintain project continuity as risks emerge.
OUR TAKE: This class, created by Jim Ouellette, assists business or project stakeholders in the identification, definition, and implementation of risk responses. Additionally, Ouellette teaches students how to analyze risks and determine their probability, impact, and priority.
Description: This is a practical, hands-on course. It covers more than just the knowledge of risk management. In addition to risk management theory, you will be challenged, through 13 distinct scenario-based practical exercises, to perform the critical risk management processes of identifying,  scoring and prioritizing risks, and determining and defining risk response options to address the risks you identify as well as documenting and reporting these risks.
OUR TAKE: This course covers the basic concepts of enterprise risk management, including the purpose and definition of ERM, how to identify the right ERM solution for your company, and how to identify the roles associated with ERM.
Description: ERM is an initiative important to all aspects of the office of the CFO. Managing risk includes all levels of financial, operational and compliance risk. Standard stated benefits of ERM include: Increased competitive advantage, increased likelihood of achieving strategic objectives and ability to meet increased stakeholder expectations, improved governance and increased likelihood of meeting regulatory and compliance expectations. From the enterprise risk management training, you will come away from this course with a fuller understanding of ERM, how it fits in most companies and what the office of the CFO can do to ensure ERM works well and effectively protects the company without stifling growth.
Solutions Review participates in affiliate programs. We may make a small commission from products purchased through this resource.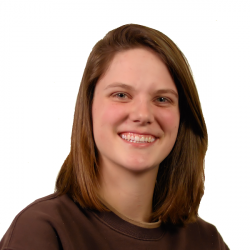 Latest posts by Tess Hanna
(see all)