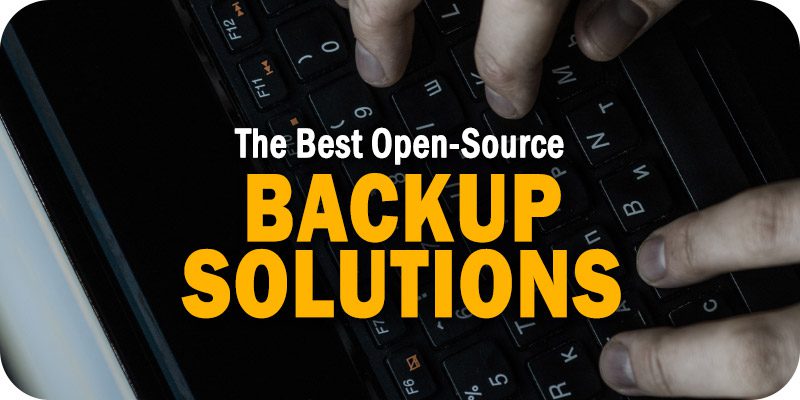 The editors at Solutions Review have compiled this list of the best free and open source backup solutions to consider.
Searching for backup software can be a daunting (and expensive) process, one that requires long hours of research and deep pockets. The most popular enterprise backup tools often provide more than what's necessary for non-enterprise organizations, with advanced functionality relevant to only the most technically savvy users. Thankfully, there are a number of free and open-source backup tools out there. Some of these solutions are offered by vendors looking to eventually sell you on their enterprise product, and others are maintained and operated by a community of developers looking to democratize backup.
In this article we will examine free and open-source backup software, first by providing a brief overview of what to expect and also with short blurbs about each of the currently available options in the space. This is the most complete and up-to-date directory on the web.
Free backup tools defined
Free backup software refers to products that are offered commercially free by the solution provider. These offerings are usually trimmed-down versions of the expert or enterprise editions, offering basic functionality that enables users to back up their data. Commercially free backup tools typically offer less functionality on the whole than their open source counterparts, but are often a great way to gain more than a free trial if it's a product you were already considering.
What is open source backup?
Open source backup software is software with a source code that anyone can inspect, modify, or enhance. These tools are designed to be publicly accessible and are commonly managed and maintained by organizations with a specific mission in mind. The open source backup tools included in this list are surprisingly full-featured, offering an expansive list of capabilities for a variety of users.
It's important to remember that some of the open source offers included in this list require some development skills, and that may make them less than ideal fits for your use case. We recommend that you read each tool's FAQ to see just how much coding is required to take advantage of the software. The open source tools usually do a good job of explaining the requirements for use on the download pages.
The Top Free and Open Source Backup Solutions
Amanda
Amanda, (short for the Advanced Maryland Automatic Network Disk Archiver), is a backup solution that enables IT admins to set up a single master backup server to back up multiple hosts over network to tape drives, changers, disks, or optical media. Amanda uses native utilities and formats, (such as dump or GNU tar), and can back up a large number of servers and workstations running multiple versions of Linux or Unix. Additionally, the provider uses a native Windows client to back up Microsoft Windows desktops and servers.
AOMEI Backupper Standard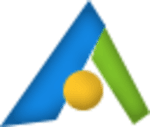 AOMEI Backupper Standard offers users imaging, file backup, disk cloning, and plain file syncing capabilities, as well as multiple scheduling options. The tool is designed for both Windows PC and Server users. System Clone, Disk Clone, and Partition Clone are also available, which makes OS migration and data transferring simpler. The solution offers multiple backup functionalities, including system backup, file backup, file sync, disk backup, and partition backup.
Areca Backup
Areca Backup is an open source personal backup solution, released under the General Public License (GPL). Users are enabled to select a set of files or directories to back up, choose where and how they will be stored, and configure post-backup actions. The software also provides encryption, compression, and splitting functionalities. Areca also allows customers to use advanced backup modes, such as delta backup, or produce a basic copy of their source files as a standard directory or zip archive. The solution is compatible with Linux and Windows.
Back In Time
Back In Time is backup software designed for Linux, inspired by "flyback project". The solution offers a command line client as well as a GUI, both written in Python. In order to perform backups, users specify where to store snapshots, what folders to back up, and the frequency of the backups. In addition to this, the solution is licensed with GPLv2.
BackupPC
BackupPC is a fully cross-platform tool that can run on all operating systems, which is designed for enterprise use. The provider supports full file compression and uses a small amount of disk space. Additionally, BackupPC doesn't need any client-side software to run. According to its website, the vendor is licensed under the GPLv3. The solution is freely available as open source on Github and SourceForge.
Bacula
Bacula is an enterprise level computer backup system that can work in a range of networks, which offers an open source option. The provider supports Linux, UNIX, FreeBSD, MacOS, OpenBSD, Solaris, and Windows backup users. Administrators and operators can configure the system through a command line console, GUI or web interface. The majority of Bacula's source code is licensed under AGPLv3. The provider offers two versions of the software' one is enterprise and the other is the more basic community edition.
Bareos
Bareos, (short for Backup Archiving Recovery Open Sourced), is an offshoot of Bacula open source backup software project, which is completely open source. The software runs on a single computer and can back up different types of media, including tape and disk. Bareos enables IT admins to manage recovery, backup, and verification of computer data over a network of different kinds of computers, in a similar manner to Bacula.
Box Backup
Box Backup offers encryption capabilities, as well as features that minimize bandwidth usage. It is a fully automatic online backup system which supports Linux. Backup data can be stored on the server and then quickly restored. Users also have the ability to choose optimized and documented if their files in a local server, or can be backed up in a live server. The tool also does not require any additional devices, such as tapes or disk drives.
Clonezilla
Clonezilla is open source backup software from Symantec Ghost Corporate Edition, based DRBL. The primary mechanism of the solution includes image partition, partial clone, and udpcast, as well as bare metal backup and recovery udpcast. There are two versions of Clonezilla are available: Clonezilla live for single machine backup and restore, and Clonezilla SE for a server. In addition to this, the tool saves and restores only used blocks in the hard disk.
Cobian Backup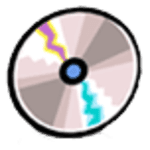 Cobian Backup can backup drives, files, and folders to and from local disk, FTP server, network share, external drive, or a manual location. Users have the ability to perform full, differential, or incremental backups with the tool. Additionally, the software supports automatically removing empty folders from a backup and utilizing Volume Shadow Copy. Users are enabled to encrypt and/or compress a backup into individual archives for each file, archive the entire source location into one file, or do a simple copy without archiving anything.
Duplicati
Duplicati's software is supported by Windows, MacOS, and Linux, as well as a range of standard protocols, including FTP, SSH, WebDAV, and cloud services. The solution is recommended for users looking for strong encryption. Duplicati is also licensed under the GPL. Users have the ability to store encrypted, incremental, compressed backups on cloud storage servers and remote file servers. Additionally, the software offers a range of options, including filters, deletion rules, and transfer and bandwidth options to run backups for specific purposes.
EaseUS Todo Backup Free
EaseUS Todo Backup Free allows users to back up individual files and folders, whole drives or partitions, or create a full system backup. Additionally, users have the ability to clone a smaller HDD to a larger HDD for disk upgrade, or clone HDD to SDD for better performance. The tool also enables customers to return their system to its original state, as well as ensure that the system is bootable after recovery.
FBackup
FBackup offers a choice between wizard and advanced modes. With either approach, users can create backup jobs made up of comprising files and folders, which can then be saved to local or network drives, removable disks, or Google Drive. Scheduling is also available as a means to keep backups up to date. Users can also define an action to execute before or after the backup takes place. Additionally, the solution offers a multi-language interface.
Mondo Rescue
Mondo Rescue can perform backups from personal computers, workstations, or servers. The platform can backup Linux and Windows systems, including the boot sectors. Mondo Rescue also supports tapes, disks, network, and CD/DVD as backup media, multiple filesystems, LVM, software, and hardware. This software is primarily used as Linux backup and cloning tools. IT is packaged for multiple distributions, including Fedora, Ubuntu, Gentoo, Mandriva, RHEL, openSuSE, SLES, Debian, and Mageia.
Paragon Backup & Recovery
Paragon Backup & Recovery offers a wizard-based setup, and is highly customizable. Users can opt to back up their entire computer, partitions, select files and folders based on location, or files based on their type. Additionally, this software is not solely a backup tool; the platform provides a complete data management toolkit, as wells as a CD or USB-based recovery system that can be used to get your data back, even if you are unable to boot into Windows.
Rsync
Rsync is a command line Linux backup tool, but it also offers a graphical user interface. With this software, IT administrators are able to perform incremental backups, as well as local and remote backups. Rsync enables users to update their whole directory tree and file system. The solution is built for UNIX-like systems, and is recommended to users looking to locally back up files to different directories. It can also be configured to sync across the Internet to other hosts.
UrBackup
UrBackup creates file and image backups while systems are running, without interrupting any ongoing processes. The software also watches folders you want backed up continuously in order to find differences to previous backups. Because of this, incremental backups are performed quickly. Files can be restored through the web interface, via the client, or the Windows explorer, while the backups of drive volumes can be restored with a bootable CD or USB drive.
If you're looking for an enterprise-class backup solution, consult our Backup and Disaster Recovery Buyer's Guide.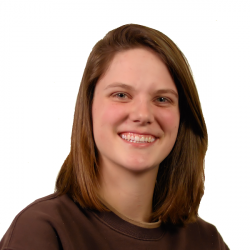 Latest posts by Tess Hanna
(see all)