Unitrends, a Kaseya company recently announced the launch of Unitrends Helix. The tool is a self-healing Software as a Service (SaaS) remediation platform powered by artificial intelligence that monitors and automatically fixes the most common issues facing IT administrators when managing backups. Unitrends offers all-in-one enterprise backup and business continuity solutions.
Unitrends also recently released the survey findings from its fifth annual Unitrends Cloud and Disaster Recovery Survey. This year's survey provides insights into the trends and challenges that IT departments and admins come up against when protecting data from downtime and disasters. More than 400 respondents from organizations of all sizes and a range of industries took part in the survey, which also addresses Recovery Time Objective (RTO), data loss, and the increasing use of cloud-based Disaster Recovery as a Service (DRaaS).
Helix is a pre-configured add-on to the Recovery Series and Unitrends Backup appliances. It is designed to quickly evolve and learn more use cases and common problems to remediate. The Helix agent also regularly checks for service-related issues in Microsoft's Volume Shadow Copy Services (VSS), a critical set of services for all backup vendors, and sends reports to the user if it finds and remediates any issues through service restarts.
In a press statement, General Manager of Unitrends, Mike Sanders said, "most existing products leave it to IT administrators to manually monitor, detect, and remediate conditions that impact backups, so many IT teams find that they will spend nearly half their day on administrative tasks like this. This clearly isn't a smart use of their time, especially when resources are already stretched in the current environment. Helix automates these tasks so our customers can focus on important ones, making it the only product on the market to actually solve the problem instead of becoming part of it."
Helix uses AI to power monitoring, remediation, and maintenance capabilities
Learn more about Unitrends.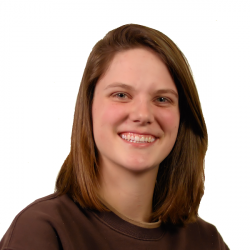 Latest posts by Tess Hanna
(see all)