It's expected that spending on digital transformation will approach $7.4 trillion between 2020 and 2023, according to IDC. However, based on the latest industry data recently released from Veeam Software, almost half of businesses around the globe are being hindered in their digital transformation journeys due to legacy technologies, with 44 percent naming a lack of IT skills or expertise as another barrier to success. Additionally, almost every company surveyed admitted to experiencing downtime, with 10 percent of servers having unexpected outages every year, which suggests a dire need to modernize data protection to enable digital transformation. The Veeam 2020 Data Protection Trends Report surveyed over 1,500 global enterprises to understand their approach to data protection and management today, as well as how they expect to be prepared for the IT challenges they face.
In a press statement, Danny Allan, CTO and SVP of Product Strategy at Veeam said, "technology is constantly moving forward, continually changing, and transforming how we do business — especially in these current times as we're all working in new ways. Due to DX (digital transformation), it's important to always look at the ever-changing IT landscape to see where businesses stand on their solutions, challenges, and goals. It's great to see the global drive to embrace technology to deliver a richer user experience, however, the Achilles Heel still seems to be how to protect and manage data across the hybrid cloud. Data protection must move beyond outdated legacy solutions to a higher state of intelligence and be able to anticipate needs and meet evolving demands. Based on our data, unless business leaders recognize that — and act on it — real transformation just won't happen."
Out of those surveyed, 40 percent of organizations still rely on legacy systems to protect their data without recognizing the negative effect this can have on their business. The majority (905 percent) of businesses stated that they suffer unexpected outages, which on average, last about 117 minutes (almost two hours). To put this into context, businesses consider 51 percent of their data to be "High Priority," as opposed to "Normal." An hour of downtime from a High Priority application is estimated to cost $67,651, and $61,642 for a Normal application.
According to this report, the most essential aspects of a modern data protection strategy all hinge upon the use of various cloud-based capabilities: 
The ability to do disaster recovery via a cloud service (54 percent);

The ability to move workloads from one cloud to another (48 percent), and

The ability to move workloads from on-prem to the cloud (50 percent).
Half of organizations recognize that the cloud plays a critical role in today's data protection strategy, and will likely increase in importance as time goes on. For a fully modernized data protection plan, a business needs a comprehensive solution that supports virtual, physical, and cloud data management for any application and any data across any cloud.
Further highlights from the Veeam 2020 Data Protection Trends Report include:
The biggest challenge that will impact businesses within the next year is cyber threats (32 percent). A shortage of skills to implement technology and meeting changing customer needs were also cited as challenges.

The most impactful current challenge organizations are dealing with is a lack of staff to work on new initiatives (42 percent).

51 percent of those surveyed believe digital transformation can help their business change customer service.

39 percent of respondents stated the ability to improve the reliability of backups is the most likely reason to drive their organization to change its primary backup solution.

43 percent of businesses plan to leverage cloud-based backup managed by a Backup as a Service provider within the next two years.
To read the Veeam 2020 Data Protection Trends Report, click here.
Learn more about Veeam.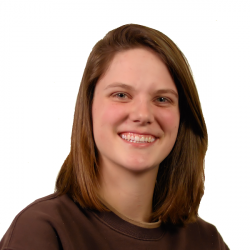 Latest posts by Tess Hanna
(see all)