Veritas Technologies recently announced the findings of new research highlighting the damage that workplace cultures can have on the success of cloud adoption. The research from Veritas revealed that organizations are losing critical data, including customer orders and financial data, because employees are afraid of or embarrassed to report data loss and ransomware issues when using cloud applications like Microsoft Office 365.
Veritas Technologies provides backup and recovery, business continuity, information governance, and storage management tools. Its NetBackup product is a single and scalable solution that can protect physical, virtual, and cloud workloads. Multitenant support is optional, and the solution is available on a converged platform that requires minimal administration, even in large environments. It eliminates point products and improves productivity within a business using centralized, policy-based management. Veritas also incorporates innovative technologies for data reduction and bandwidth efficiency while providing extensive indexing and search capabilities. To extend its digital compliance portfolio, Veritas acquired HubStor in 2021. 
The most significant finding in this survey is that more than half (56 percent) of office workers have accidentally deleted files hosted in the cloud, including business documents and presentations, causing data loss. Additionally, as many as 20 percent do so more than once a week. The research also revealed that 35 percent of employees lied to hide the fact they had accidentally deleted data stored in shared cloud drives. While 43 percent stated no one noticed their error, in the cases where these mistakes were discovered, 20 percent of those surveyed said the data was no longer recoverable.
When asked why they neglected to admit their mistakes, 30 percent of respondents said they did so because they were ashamed, 18 percent because they were afraid of the consequences, and 5 percent because they had been in trouble with their IT department before. Employees are even less forthcoming when it comes to ransomware incidents. Only 30 percent of those surveyed said they would immediately confess mistakes that introduced ransomware into their organizations. Another 35 percent stated they would either do nothing or pretend it hadn't happened, and 24 percent said they would omit their own guilt as they report the incident.
In a media statement, Simon Jelley, general manager of SaaS protection at Veritas, said, "almost half (47 percent) of office workers think data in the cloud is safer from ransomware because they assume their cloud providers are protecting it from malware they might accidentally introduce. This is a fundamentally incorrect assumption that will continue to put businesses at risk until it's thoroughly debunked. The truth is that, as part of their standard service, most cloud providers only provide a guarantee of the resiliency of their service, they do not provide guarantees that a customer, using their service, will have their data protected. In fact, many go so far as to have shared responsibility models in their terms and conditions, which make it clear that the customer's data is their responsibility to protect. Storing data in the cloud doesn't automatically make it safe, it still needs strong data protection."
This global study was conducted and the statistics compiled for Veritas by 3Gem, which interviewed 11,500 officer workers in Australia, China, France, Germany, Singapore, South Korea, UAE, the UK, and the US.
To learn more about Veritas, click here.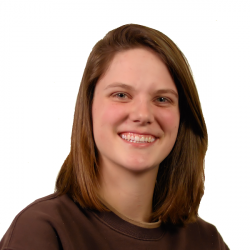 Latest posts by Tess Hanna
(see all)