Acronis has started its inaugural World Cyber Protection Week by revealing that 42 percent of organizations experienced a data loss event that resulted in downtime last year. That large number is most likely caused by the fact that though almost 90 percent are backing up the IT components they're responsible for protecting, only 41 percent of respondents back up daily. This leaves many companies with gaps in the valuable data available for recovery.
These statistics were revealed in Acronis' 2020 World Cyber Protection Week Survey and they show the new reality that traditional strategies and solutions to data protection struggle to keep up with the modern IT needs of businesses and individuals. Therefore, Acronis has expanded World Backup Day, which reminds users to back up their data, to World Cyber Protection Week.
This survey, which was completed with 3,000 participants, gauges the protection habits of people around the world. The results revealed that while 91 percent of respondents back up data and devices, 68 percent still lose data because of accidental deletion, hardware/software failure, or an out-of-date backup.
In a press statement, Chief Cyber Officer at Acronis, Gaidar Magdanurov said, "individuals and organizations keep suffering from data loss and cyberattacks. Everything around us is rapidly becoming dependent on digital, and it is time for everyone to take cyber protection seriously. Cyber protection in the digital world becomes the fifth basic human need, especially during this unprecedented time when many people must work remotely and use less secure home networks. It is critical to proactively implement a cyber protection strategy that ensures the safety, accessibility, privacy, authenticity, and security of all data, applications, and systems — whether you're a home user, an IT professional, or an IT service provider."
Of the professionals who don't back up their data, almost 50 percent believe that backups are unnecessary. This is a belief that the survey contradicts, as 42 percent of businesses reported data loss resulting in downtime this year and 41 percent report losing productivity or money because of data inaccessibility. Further, only 17 percent of personal users and 20 percent of IT professionals follow standard best practices, employing hybrid backups on local media and in the cloud.
Learn more about Acronis.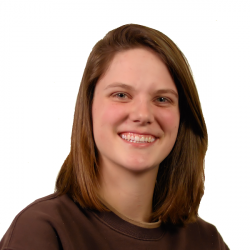 Latest posts by Tess Hanna
(see all)