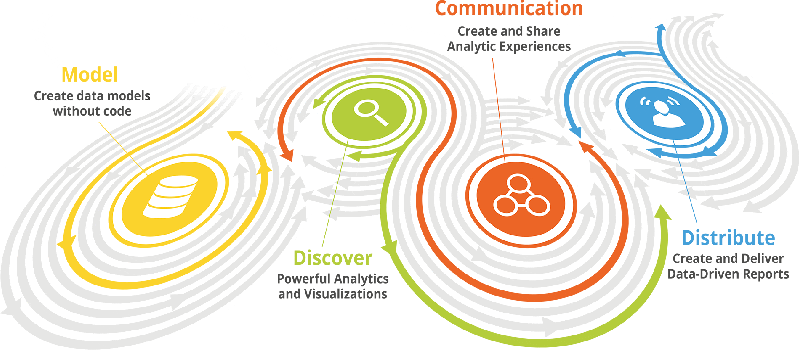 Pyramid Analytics recently announced the newest version of their flagship analytics tool, BI Office Version 6. The solution was designed to transform the enterprise into a truly data-driven organization. BI Office Version 6 enables better, faster and more confident decisions. Pyramid's newest offering brings together disparate data in a governed environment while providing appropriate user experiences and self-service capabilities across an entire organization.
The new version of BI Office introduces a variety of new functions. The ability to better support large scale deployments in excess of a hundred thousand users was a significant design focus, with many specific enhancements for scalability and efficient collaboration. In addition, improved self-service capabilities for business users was an additional priority during product design. Version 6 has exceeded these goals with improvements such as better data modeling and enhanced analytic capabilities which are now present in the hands of business users across the enterprise.
Omri Kohl, Co-Founder and CEO at Pyramid Analytics adds: "Enterprise success requires more than data-driven individuals with overhyped productivity tools and fancy graphics. To become a data-driven organization, enterprises need a complete analytics platform. BI Office Version 6 makes it possible for everyone in the enterprise to model, discover, communicate and distribute information resulting in a true data-driven organization."
Pyramid Analytics was recently included in Gartner's 2016 Magic Quadrant for Business Intelligence and Data Analytics Platforms. In addition, BI Office earned a high score across all five of the categories in the Gartner Critical Capabilities for Business Intelligence. The company's standing within these studies validate that BI Office is a complete tool that offers appropriate self-service capabilities across all workflows, no matter the vertical.
Click here to read the Marketwired press release.