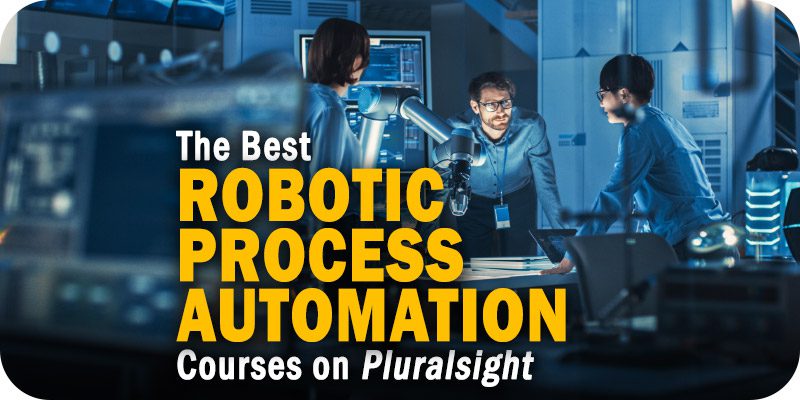 The editors at Solutions Review have compiled this list to spotlight some of the best robotic process automation courses for professionals to consider on the Pluralsight learning platform. Solutions Review participates in affiliate programs. We may make a small commission from products purchased through this resource.
Robotic process automation (RPA) is a method many organizations use to optimize day-to-day operations. These technologies can help automate repetitive, tedious tasks and empower employees to accomplish more critical goals across the enterprise. And with the volume of data and systems businesses of all sizes are dealing with, the value of robotic process automation has only grown.
However, like most enterprise technologies, RPA solutions are also in a near-constant state of evolution and iteration, making it challenging for companies to keep their employees well-versed in the newest trends and developments. With that in mind, the Solutions Review editors developed the following list of top-rated robotic process automation courses professionals of various experience levels can find on Pluralsight, a workforce development company that offers an extensive suite of compact training courses. The courses listed below provide training that helps professionals develop new skills and advance their careers. 
The Best Robotic Process Automation Courses on Pluralsight
---
OUR TAKE: If your company still relies on legacy applications, this course can help you and your team learn to identify if and when robotic process automation technology can help improve how those applications interact with your company.
Description: This two-hour training course will demonstrate how companies can assess the practicality and applicability of RPA software to create interconnectivity between legacy systems. Students who enroll in the course will learn how about the different techniques they can use to apply RPA to legacy systems, alongside tips for applying business process modeling strategies, identifying automation bottlenecks, discovering processes that can be automated, and understanding what kinds of KPIs are worth tracking.
---
OUR TAKE: Learn all about the fundamental capabilities and use cases of Automation Anywhere's popular RPA platform with this brief, introductory training course.
Description: For companies curious about whether the Automation Anywhere RPA solution is the right one for their company, this eighty-minute introduction can help. The course—taught by Eduardo Freitas, an expert in enterprise technologies—will teach users how to use Automation Anywhere to build bots that automate repetitive tasks and business processes by providing an overview of the platform's user interface, low-code/no-code tools, and more.
---
OUR TAKE: This intermediate course is a great fit for people looking for a quick, accessible way to learn the basics of building software robots with low-code development platforms and RPA technologies.
Description: Building software robots can be an excellent way for businesses to automate repetitive aspects and help employees focus on the tasks that most require their attention. With this course, learners will become familiar with selecting and mapping processes to automate, creating basic software robots for personal use, extending the capabilities of those bots, and, finally, exploring potential use cases for RPA solutions in organizations across industries.
---
OUR TAKE: Implementing a robotic process automation solution into your company can be daunting, but this course can help you learn how to avoid common pitfalls and get the most value from your RPA tools.
Description: It's not uncommon for organizations to feel intimidated by the task of large-scale RPA software implementation. Thankfully, this training course can help. Students who enroll will learn how to identify common roadblocks in RPA implementation projects, resolve those roadblocks preemptively, become familiar with industry best practices, and see firsthand how to streamline the process of developing sourcing strategies and selecting specific tools.
---
OUR TAKE: Give yourself a quick summary of Blue Prism's robotic process automation functionalities with this 90-minute training course, which will introduce you to the platform and show you firsthand how it can help your business automate tasks.
Description: This course is designed to introduce businesses to the Blue Prism RPA solution, its capabilities, and how it can be used to improve company processes. No prior knowledge of Blue Prism is required for the course, as it will summarize how the company's platform can automate tasks, create business objects, and execute specialized business workflows. Learners will walk away from the course with the skills to use Blue Prism to build automation agents without writing code.
---
OUR TAKE: UiPath is another popular RPA solution, and this course will teach you how the platform can be used to develop software robots, automate processes, configure the platform to your preferences, and more.
Description: Performing repetitive tasks is a time-consuming and often error-prone process, which is why RPA technology can be such a tremendous asset. With this training course, companies will look at UiPath's RPA capabilities and learn how to automate business processes, manipulate data, develop software robots, use variables and control flows, and expedite automation creation. The course can be completed in approximately two hours and is geared toward beginners looking for an accessible gateway to the UiPath platform.
---
OUR TAKE: Microsoft Power Automate is another popular solution with RPA capabilities. This course will give you a glimpse into the platform's user interface and show how it can help your business create RPA workflows.
Description: This three-and-a-half-hour course is designed to introduce businesses to Microsoft Power Automate and give them an up-close look at how it can help them kickstart their RPA initiatives. Students will become familiar with Power Automate's UI and learn how to create RPA workflows and expand the functionality of those workflows with additional Actions and Variables. Upon completion, learners will have the knowledge to develop, build, test, and deploy RPA workflows.
---
---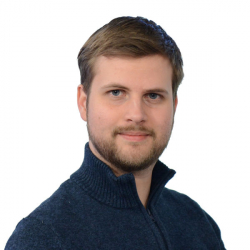 Latest posts by William Jepma
(see all)