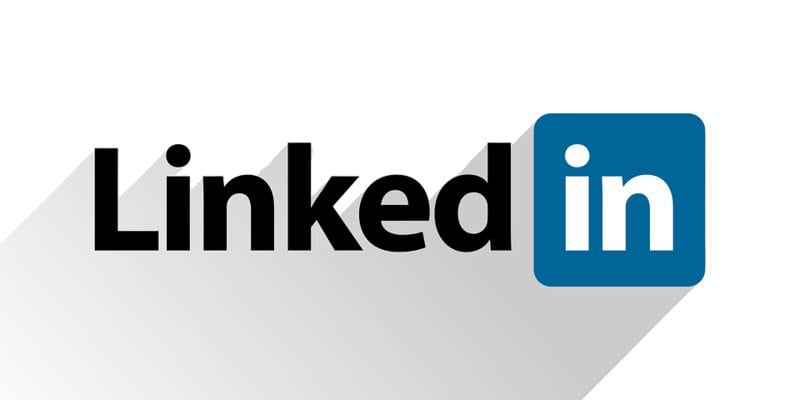 Solutions Review has compiled the top business process management courses on LinkedIn Learning for process management and process improvement architects of all skill levels.
Are you an IT professional looking to brush up on your business process management skills? Looking to earn some certifications but don't know where to start prepping for them? Online courses are a great way to gain knowledge in any field of technology, and business process management is no exception. However, with so many platforms, it can be difficult to narrow down which ones are right for you. To help alleviate the search for solid business process management training, we've highlighted these courses on LinkedIn Learning that are essential for any beginner, intermediate, or proficient business process management professional. Click GO TO TRAINING to learn more and register.
Note: Courses are listed in no particular order.
"Outdated, inefficient, or limited business processes lead to poorer outcomes and lower employee morale. If you've spotted a process in your organization that could use some retooling—or you want to build an entirely new process from scratch—then this course is for you. Join Eddie Davila as he shows how to become a change agent within your organization by improving business processes. Eddie goes over the traits of good business processes, as well as why some processes just don't work. He then shares tips for crafting practical solutions that solve real problems at your company, shows how to leverage tools such as flowcharts to build brand-new business processes, and explains how to sell your solutions to stakeholders."
"When you're trying to grapple with user demands and market changes, it can be difficult to mentally zoom out and assess your organization's operations. Business process modeling helps you see the big picture by allowing you to translate your business processes into easily understood pictures. In this course, instructor Haydn Thomas walks you through the most widely used business process modeling diagrams—context, functional flow, cross-functional flow, and flowchart—and explains the purpose of each one. As Haydn touches on each modeling technique, he shares its unique features, explains how to use that technique to create a diagram, and points out how to avoid common pitfalls. He pulls it all together by comparing process diagrams so you can select the right one for your organization."
"Explore today's best tools, technologies, and tactics for simplifying business processes. Professional organizer and productivity trainer Suzanna Kaye explains how to streamline and automate the most tedious tasks to help make your business more productive. She discusses ways to simplify communication with autoresponders and response templates, and manage event and project communications, customer service, social media, and email marketing endeavors. The course then explores outsourcing and delegation—including criteria for determining what can and should be outsourced. Finally, Suzanna explores top apps for simplifying and automating aspects of a business, including transcription and paper management."
"The objective of management is to make improvements—not only to products and services but also to entire processes. The difficult thing is to know what needs improving, and then whether your interventions have made a positive difference. This course provides an overview of the basic tools used for process improvement, such as statistical process control, and how to use these tools to improve the three most critical aspects of your business process: time, quality, and cost. Chris Croft distills the best practices from process improvement frameworks such as Lean and Six Sigma, and combines them into lessons that will help take the core of what your business does, measure it, and do it better."
"It seems as though everywhere you turn, digital transformation is happening. But what is digital, exactly, and what does it encompass? In this course, instructor Peter High helps business leaders better understand the definition of the term; the implications for people, processes, and technology; the risks of ignoring the digital transformation trend; and the rewards one can garner from riding this wave. Learn about the different stages of digital maturity, and the best ways to draw inspiration and insights from digital-native companies like Google, Amazon, and Netflix, as well as from digital immigrant companies like FedEx and Domino's Pizza. He also covers the ideal backgrounds of digital leaders. Peter wraps up the course by explaining how to create a strategic digital transformation plan for your organization."
"Demonstrate your mastery of Six Sigma principles, philosophies, and related tools by becoming a Certified Six Sigma Black Belt. Black Belts operate under Master Black Belts to apply Six Sigma methodology to specific projects. They devote all of their valued time to Six Sigma. In this course, operational excellence expert, master Black Belt trainer, and professor Dr. Richard Chua explains how to use Six Sigma and its quality and statistical tools as he prepares you to become a Black Belt."
"In this course, learn what's involved in setting up a design thinking exercise to kick off a new project or subproject. Get tips for assembling your team, including how to determine who should be involved from across your organization. Discover what activities you need to perform to define the problem space, set goals, ideate on a solution, test that solution with a prototype, and then plan your implementation. Plus, learn about some of the common issues that can get in the way of a successful design thinking session, as well as the traps that people fall into when they do this for the first time."
"Learn how to apply Six Sigma to drive improvements in the performance of your processes, products, and services. Dr. Richard Chua explains the fundamentals of Six Sigma—a customer-focused, data-driven approach to improvement. He'll go over the basic concepts, including critical-to-quality (CTQ) requirements, variation, defects per million opportunities (DPMO), the roles and belts of Six Sigma professionals, and the criteria for identifying Six Sigma projects successfully. The rest of the course walks through the five phases of Six Sigma DMAIC—Define, Measure, Analyze, Improve, and Control—and the steps, data, and key deliverables involved in each phase."
"Join executive leadership consultant and coach Mike Figliuolo as he reveals how to implement a strategic planning process in your organization—a process that can be repeated yearly and ensures you get input from all relevant stakeholders. In this course, Mike shows you how to establish and articulate your organization's core competencies, vision, mission, and strategic filters. Using these criteria, he shows how to prioritize competing initiatives, how to allocate resources to best support those initiatives, and how all of these factors combine to create a compelling strategic plan."
"Six Sigma is a customer-focused, data-driven methodology that is widely used to analyze and improve the performance of processes, products, and services. In this course, get the training you need to become a Six Sigma Green Belt. Green Belts participate in—or lead—Six Sigma projects on a part-time basis under the guidance of a Black Belt. Operational excellence expert, master Black Belt trainer, and professor Dr. Richard Chua explains how to use Six Sigma and its process, quality, and statistical tools as he prepares you to become a Six Sigma Green Belt."
"Excel power users: Learn how to use Excel and Visual Basic for Applications (VBA) to create and run simulations of business processes for customer flow, queuing, and manufacturing. VBA exponentially extends the power of Excel, allowing you to control process flow and logic and add custom classes and variables. In this course, Curt Frye demonstrates how to build simulations of increasing complexity, which model the flow of customers through a multi-station process. Learn how to calculate arrival times, add customers, increase individual station capacity, and enable conditional station paths. At the end of the course, Curt shows how to convert output to an Excel table and analyze the results of your simulation."
Solutions Review participates in affiliate programs. We may make a small commission from products purchased through this resource.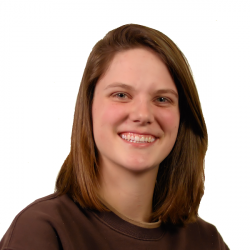 Latest posts by Tess Hanna
(see all)