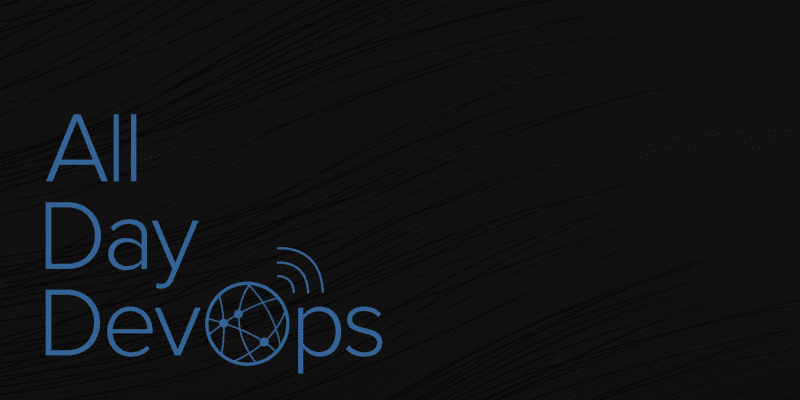 Cloud computing events provide immense value to IT professionals. Attendees learn the latest tips and tricks of the space. Unfortunately, many of us can't attend events due to location or costs. To alleviate this struggle, All Day DevOps was created. This online conference takes place of 24 hours with over 100 sessions for free! With each session led by diverse industry professionals, All Day DevOps offers a unique experience for anyone in the IT space.
All Day DevOps Co-founder, Derek E. Weeks, stated, "It's online, free, and accessible to everyone. We don't allow vendor pitches in order to keep the focus on practitioner level knowledge sharing. It's also not just a show-up and watch kind of thing; last year we hosted over 30,000 conversations on Slack from conference participants. This year, we've also seen communities jump in to support All Day DevOps with local viewing parties — we have 96 around the world, so far,"
All Day DevOps takes place on October 17th. Attendees can interact with speakers and each other via the event Slack. Each speech categorizes into 5 crucial DevOps tracks, as well as 5 keynote speakers. These include CI/CD, cultural transformation, DevSecOps, cloud-native infrastructure, and site reliability engineering.
Many companies in the enterprise computing space will be attending. Companies with over 20 attendees gain inclusion in the All Day DevOps Club 20. For example, some of the top attendees include IBM, Cognizant, Tata Consultancy Services, Capgemini, Accenture, and more.
"This year, we're striving to educate 1,000,000 DevOps professionals on October 17th," said Weeks. "We have the scale to make it happen and with no cost or travel requirements, we think the goal is achievable.  With folks like you helping us spread the word, we're excited to see where we can grow the community to this year."
We've chatted with a few of the event speakers to gain a deeper insight into their sessions. Check out our preview for Jose Manuel Ortega's speech, "Common Vulnerabilities & Exposures in Docker Containers," as well as Dan Barker's talk, "Monitoring the Easy Way."
Be sure to register for the event!
Latest posts by Doug Atkinson
(see all)