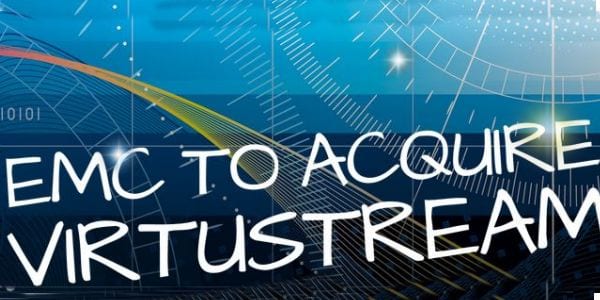 On Tuesday morning, Hopkinton, MA, based data storage systems provider EMC announced an impending $1.2 billion acquisition of Maryland-based cloud provider Virtustream.
The acquisition brings Virtustreams infrastructure as a service (IaaS), Cloud management platform (CMP) and managed services offerings into EMC's portfolio. It's a considerable jump into the cloud for the storage company, who has been lagging on cloud adoption.
[From AWS to Rackspace, Solutions Review rounds up the top 28 cloud vendors in the 2015 Cloud Platform Solutions Buyer's Guide. Solutions Review Buyer's Guides include full market overviews and 10 questions designed to help find your best fit in the cloud. Download your free copy today.]
Though Virtustream is a small company (the purchase cost less than 25 percent of Amazon Web Services' 2014 earnings), the company has earned praise for its IaaS solution; just last week, Virtustream placed as a "niche player" in Gartner's 2015 IaaS Magic Quadrant, and was one of the best place solutions in that quadrant.
This is the second major cloud acquisition by EMC in the last year. In fall of 2014, EMC bought Cloudscaling, an OpenStack based startup, for $50 million.
EMC spent $1.7 billion on mergers and acquisitions last year, and roughly half of that in 2013; the company has spent $16 billion on mergers and acquisitions in the last decade.
The storage company's entry into the IaaS market comes at a time of market consolidation as many of the world's largest tech companies fight for IaaS market share.
Worldwide spending on cloud IaaS will grow 32.8 percent in 2015, according to Gartner.
In an official release, EMC Chairman and CEO Joe Tucci said that he believed Virtustream will have a strong effect on EMC's earnings. "Virtustream is an exceptional company and this is a critical and transformative acquisition for EMC in one of the industry's fastest-growing and most important sectors," said Tucci. "With Virtustream in place, EMC will be uniquely positioned as a single source for our customers' entire hybrid cloud infrastructure and services needs."

Latest posts by Jeff Edwards
(see all)