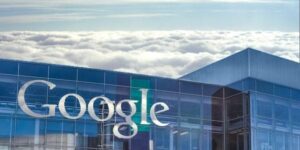 Just when you thought the cloud wars might be quieting down as margins thin, Google fires off a new salvo of unorthodox price cuts on the Software as a Service (SaaS) front.
In an effort to win  more users for its SaaS productivity Suite offering Google Apps for Work, Google announced this morning a new promotion: Google will give interested customers still under Enterprise Agreement (EA) contracts with competitors (namely Microsofts wildly successful Office 365 SaaS offering) free access to Google Apps for Work for the duration of that contract.
Of course, Google didn't specifically call out Microsoft's productivity suite when announcing the promotion, but Office 365 is widely considered the leading SaaS productivity suite, and if Google's promotion succeeds, it would most likely be Microsoft customers taking the free bait. The two companies have had some notoriously contentious spats while going after public and private contracts for their respective SaaS offerings in the past, so suffice to say, there's no love lost.
According to Google's announcement, Google will cover the cost of Google Apps for Work until the customer's existing contract with Google's competitor runs out.  Additionally, Google says it will pay some of Apps for Work's deployment costs following the competitor's contract's expiration.
Google claims that once customers make the switch, they could find Apps for Work to be up to 70% cheaper than the competition, a number which is based on the basic Microsoft Office 365 Enterprise Agreement.
At press time, Google's new promotion is only available to customers in the U.S. and Canada, though the search giant did tell customers outside of North America to "stay tuned" as they are "actively working to bring this offer to our global markets as well."

Latest posts by Jeff Edwards
(see all)