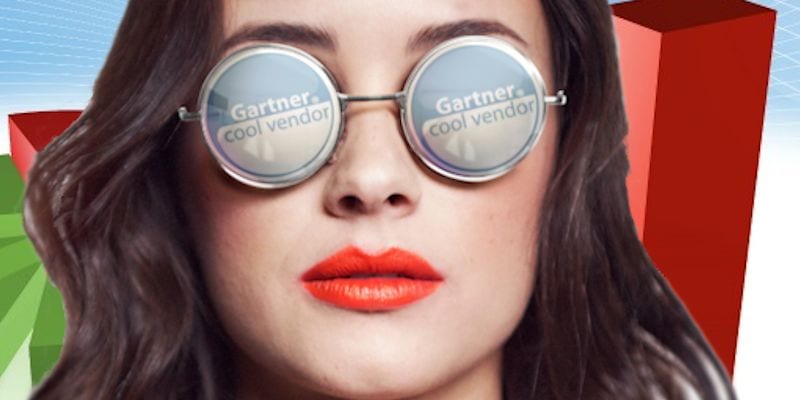 Gartner recently released its Cool Vendors in Content Services report. The tech giant claims that the four vendors it dubbed "cool" can streamline processes within an organization and "provide new ways to work."
The tech research giant explains that the enterprise content management (ECM) space is evolving into content services platforms (CSP).  Gartner defines content services as: "A set of services or microservices, embodied either as an integrated product suite or as separate applications, which share common APIs and repositories, to exploit diverse content types and to server multiple constituencies and numerous use cases across an organization."
Some key takeaways from this report include the following:
Content is being reused, as opposed to duplicated, more often.
The need to move content from application to application is becoming less relevant as out-of-the-box integrations and APIs evolve.
As cloud-based repositories become more widely used, the number of people with access to content is increasing, which may lead to more threats.
Gartner suggests that enterprises start integrating current content repositories by utilizing out-of-the-box connectors and API sets, knowing the threat levels linked to everyone with access to repositories and generating a culture of reuse.
The four vendors included in the report are ActiveWrite, Quark, Votiro and Xillio. Gartner says these vendors were included given that they "displayed innovative offerings in the realms of content creation, automation, integration and protection that can extend how content is accessed across repositories in a secure and compliant manner."
Let's take a closer look at each vendor:
ActiveWrite
This provider was named cool because it enables editing, granular viewing and refreshing of document sessions in a collaborative document authoring interface, according to the report. More than one concurrent user can edit a document in a single web-based editor. It also offers granular control over the editing, branching, viewing, and refreshing of documents. This is a SaaS offering built on Amazon Web Services (AWS) storage, but it can be deployed with other storage methods or on-premises.
This is a small private firm, so scalability could be an issue along with support.
Quark Enterprise Solutions
The Quark Content Automation platform was named cool given that it offers an object-oriented approach to the production, discovery and management of content. The tool automates the standardization of content and streamlines manual processes. It also focuses on supporting internal business processes and interactions with clients.
Authoring is limited with this tool and plug-ins for Microsoft Office applications like PowerPoint, APIs and data connectors help with in-line editing, but may not meet the standards of every business.
Votiro
Votiro is considered cool because its content disarm and reconstruction technology enables businesses to handle threats to content through exploit neutralization. Votiro products use an active cleansing process for new files and can neutralize both unknown and zero-day exploits. This technology can be integrated into any customized, content-based application to provide additional security. It can also be integrated with main content repositories and applied to a variety of use cases, according to the report. These products can be deployed on the ground, in the cloud or as a hybrid of both.
Many enterprises are implementing content cloud services, but are unaware of the possible risks that come along with undisclosed or zero-day exploits that could come from those content services, the report stated.
Xillio
Xillio made the cut because it offers technology for integration between content services platforms and a wide variety of existing content repositories, Gartner reported. The vendor also provides an enterprise content middleware layer for data integration. The tool is mostly embedded into other products or utilized to integrate several content sources into app development projects, according to the report.
Keep in mind that Xillio is a small company and their approach is not unique, Gartner stated.
Click here for the entire report.
Latest posts by Doug Atkinson
(see all)